A serviceman, stationed in Germany, will be running 10 miles to raise money for SSAFA, the Armed Forces charity to help those impacted by COVID-19.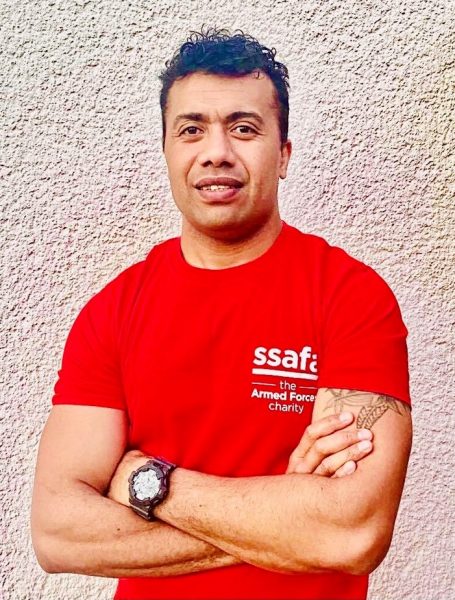 On Friday 24 April, Cpl Tuivonovono will be completing a 10-mile social distancing run in aid of SSAFA's Emergency Response Fund.
The Emergency Response Fund will prioritise support for critical front-line service, by ensuring they are able to continue to provide immediate assistance to those impacted by Covid-19.
The fund will be used to help those in need of financial assistance, including rent, food and heating. SSAFA will be distributing vouchers and food parcels, as well as providing welfare and emotional help for those who are currently in crisis.
Cpl Tuivonovono is currently posted with 75 Engineer Regiment and stationed in Germany BFPO16 with 23 Amphibious Engineer Squadron, Talbot Barracks, Sennelager, and will be running 10 miles to help those effected by the recent COVID-19 crisis.
Cpl Tuivonovono has been a SSAFA volunteer and supported the local Armed Forces community in Germany since 2014.
If you would like to support Cpl Tuivonovono, please visit: https://www.justgiving.com/fundraising/epeli-tuivonovonossafasocialdistancevirtual10milerun
SSAFA, the Armed Forces charity, provides lifelong support to anyone who is currently serving or has ever served in the forces, and their families. This includes both regulars and reserves.
Notes to editors
SSAFA, the Armed Forces charity, has been providing lifelong support to our Forces and their families since 1885. In 2018, our teams of volunteers and employees helped more than 82,000 people in need, from Second World War veterans to those who have served in more recent conflicts, and their families. SSAFA understands that behind every uniform is a person. And we are here for that person – any time they need us, in any way they need us, for as long as they need us.