Veteran charity FirstLight Trust is teaming up with the prestigious Three Choirs Festival to bring you a very special fundraising event that will enable FirstLight's work in supporting veterans of the Armed Forces and Emergency Services, and The Three Choirs Festival's work in showcasing music for everyone.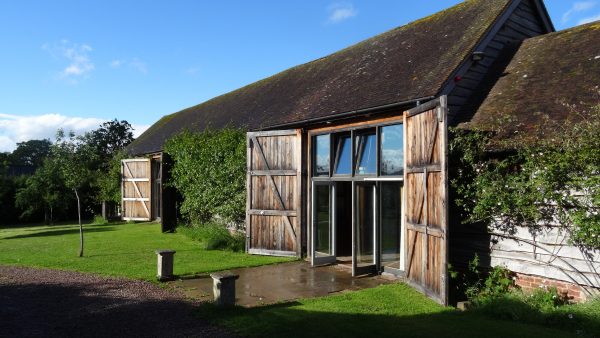 A delightful evening of music and fine dining will take place on Friday 1 April 2022 at Hellens Manor in Ledbury, a few months ahead of the Three Choirs Festival which is taking place in Hereford this year.
The FirstLight Trust Café Hub is situated at the heart of Hereford on Broad Street, serving aromatic coffee, delicious homemade scones and cakes, and offering excellent support to veterans of the Emergency Services, Armed Forces and their families.
CEO of FirstLight Trust, Dorinda Wolfe Murray says,
"So much of what FirstLight Trust deals with is hidden, but the benefits of the work we do to support veterans and their families ripples throughout the community. Music has exactly the same effect; we are so privileged to be able to partner with the Three Choirs Festival for this event."
The idea for the event at Hellens Manor was conceived through the post-pandemic search for different and far-reaching partnerships between charitable organisations sharing core values, and due to the lack of live music events that were sorely missed during lockdown.
Hereford City Chair of the Three Choirs Festival, Bruce Herriot, says
"Three Choirs have been delighted to collaborate with FirstLight Trust in this joint fundraising venture at Hellens Manor. The work that the Trust do in Hereford is so important. I hope that we can have more joint projects in the future".
Collaboration and community are central to FirstLight Trust's service offering; working with The Three Choirs Festival is a chance to see this in action. Not only will this event raise vital funds for two amazing organisations embedded within the Hereford community, but it's also a fantastic opportunity to come together and experience the brilliance of live music – something that we have all been missing.
Tickets for this fabulous one-of-a-kind event are available through The Three Choirs Festival box office: https://3choirs.org/whats-on/hellens-manor-gala-evening/