SSAFA, the Armed Forces charity, is proud to support the release of The Great Escaper, Michael Caine and the late Glenda Jackson's most recent film, which was released in cinemas on Friday 6 October.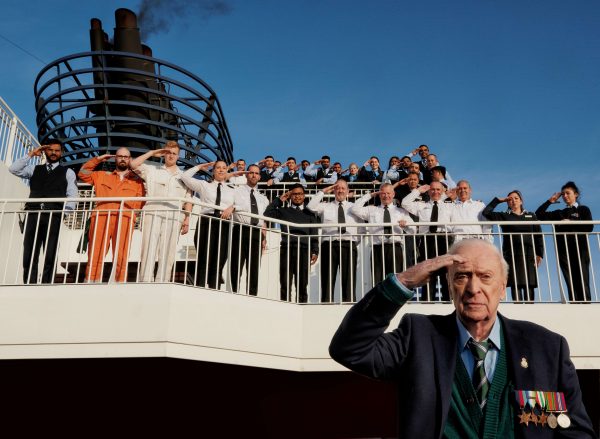 SSAFA was invited to speak with the film's director, Oliver Parker, about the creative process behind the film and the experiences of veterans in the UK.
The film follows the real-life escapades of Bernie Jordan, an 89 year old World War II veteran who 'escaped' his nursing home in order to visit the 70th anniversary of the D-Day landings in France, in 2014.
The Great Escaper premiere in Brighton was attended by a number of SSAFA representatives, including 100 year old Margaret Joyce who served with the Auxiliary Territorial Service (ATS) during the Second World War. SSAFA beneficiaries reported that the film is true-to-life, warm, funny and heartbreaking in equal measure. Oliver Parker said this premiere was a homecoming of sorts, as Bernie was a local to the area and a former mayor of Hove.
Mia Certo, SSAFA Case Study Manager said:
"The film is a sensitive portrayal of veterans and resonates with the experiences of Armed Forces families, particularly the feelings of family members when their loved ones go to and return from war. Thousands of service people are deployed overseas to conflict areas every year, even now. SSAFA looks after these families too, so it was good to see them being represented."
With thanks to KOVA PR and Pathe for the opportunity, SSAFA is pleased to release an exclusive interview with director Oliver Parker, Iraq and Afghanistan veteran Richard French, and SSAFA Case Study Manager Mia Certo.
Richard French, SSAFA Fundraising Officer said:
"This film has edged into my top films of all time. It is so poignant. And I really appreciated that the military and veteran detail is so accurate. Michael Cain, being a veteran himself, was perfect in the role of Bernie."
The film was released on 6 October.
View the video short here: https://vimeo.com/870713127