Ahead of Mental Health Awareness Week 2023 (May 15-21), staff from the Cyprus-based Community Health Team (CHT) of SSAFA, the Armed Forces charity ran sessions tailored to service parents based overseas.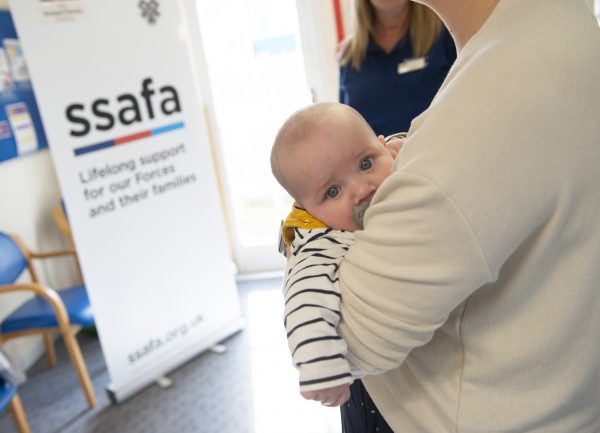 Working on British Forces bases from BATUS (Canada) to Kenya, from Cyprus to Sennelager, and from Brussels to Brunei, health visitors held a "Parental Mental Health Week" from May 1 to 7.
Attendance at the groups run by CHT health visitors was good, with parents, especially mums, taking time to chat through their experiences, get advice, and learn how to access support.
One SSAFA health visitor, Ceri Henderson, commented:
"We know that being a parent overseas as part of the military community comes with a unique set of challenges, people are away from their families, usual support networks, and friends.

"SSAFA's Parental Mental Health Week gave us an opportunity to focus on what support is available to the community, hold some focused conversations with groups, provide some ideas for both self-help and maintaining positive mental health, and also highlight the support that health visitors, and the wider Community Health Team, provides all year round."
For more information about the services and support SSAFA's Community Health Team provides to military families overseas, contact ssafa.org.uk/get-help/ssafa-community-health-overseas or the SSAFA Community Health Facebook page for information on your local (closed) Facebook group.
SSAFA Community Health Team staff are also running sessions at bases overseas for Mental Health Week. Information can be found via the SSAFA Community Health Facebook page. Information can also be found on social media using #ToHelpMyAnxiety.