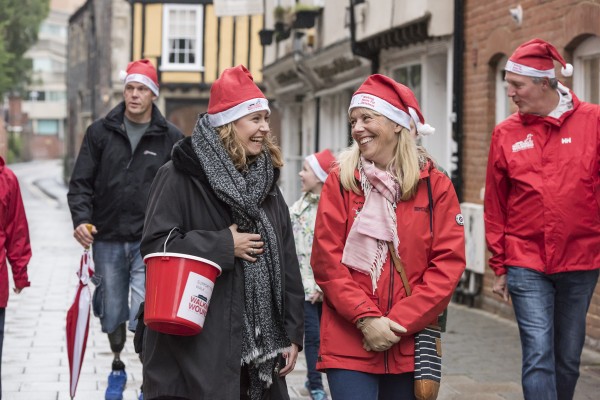 Come and say hello and learn more
As part of the launch of our Walking Home For Christmas campaign this year we're hosting a mini tour for supporters to come and join us for informal drinks at Be At One bars across the country in October.
Click here to sign up for the free evenings which are taking place in Birmingham, Bristol, Liverpool, Manchester, Leeds, Sheffield, Nottingham, Norwich and London.
Hear how you can be at the forefront of supporting the charity to double the size of the campaign and support 500 veterans to regain their independence at what can be a dark time of year for many.
You'll get an update on the charity and how you can become an ambassador and play a pivotal role in the campaign.
Meet one of our beneficiaries
Meet charity staff and fellow supporters
Earn a Wolsey jacket and Bridgedale socks as an ambassador for WHFC
Follow this link for more information and to reserve your place.