RAF Brize Norton held a band night in aid of SSAFA, the Armed Forces charity last weekend.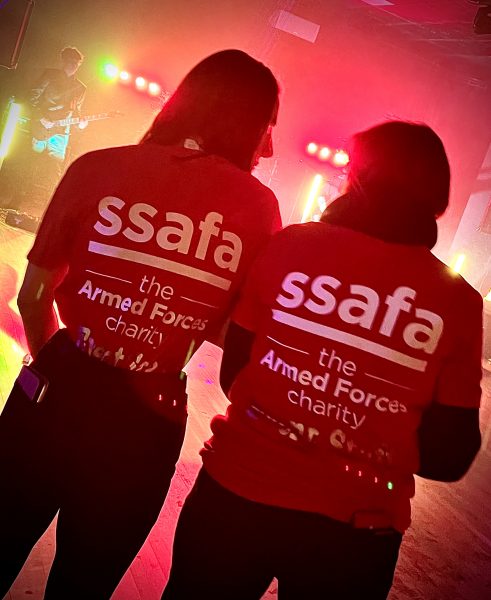 Following Covid, there has been a downturn in social events on the camp, so SSAFA Community Connection Volunteer, Sarah Duviau, decided to tackle the prevalent issues of isolation and loneliness by organising a spectacular party.
Sarah said:
"If you are living on camp it can be difficult to find things to do that get you out and meeting new friends, especially since Covid put a stop to all the regular things happening on camp. I'm already thinking about when I'm going to organise the next event since everyone loved this one so much."
The band night raised £200, which will be spent on an art therapy course for serving personnel, and also a board games club.
Sarah said:
"I was very lucky to have the support of the station, Sodexo, station volunteers and the bands, in order to drive down costs, so we could raise money for the smaller projects to be held on station. So the event itself was not expensive to run, just time consuming."
Sarah, who is also a full-time Social Worker for the RAF South Team at Brize Norton, is looking for volunteers to help her put on these types of events in the future.
If you are interested in helping Sarah with future projects please contact SSAFA's Community Connection Project Officer: Suzette.Leach@ssafa.org.uk