We are delighted to announce the winners of the Family Values, Forces in Mind Trust Working Together and the Defence Inclusivity awards in the first Soldiering On Awards 2020 (SOA2020) virtual ceremony.
The ceremony was compèred by actress Fiona Dolman, attended by the category finalists and sponsors, judges, the Earl Howe, Patron of the Soldiering on Awards, Colonel Karl Harris, Chair of the Army's Black, Asian and Minority Ethnic Network and Lt General James Swift OBE, Chief of Defence People. As the winners found out, the news was simultaneously shared across social media channels.
The first Soldiering on Awards 2020 winner is Nikki Scott, Founder of Scotty's Little Soldiers who has won the Family Values Award – sponsored by The Military Mutual.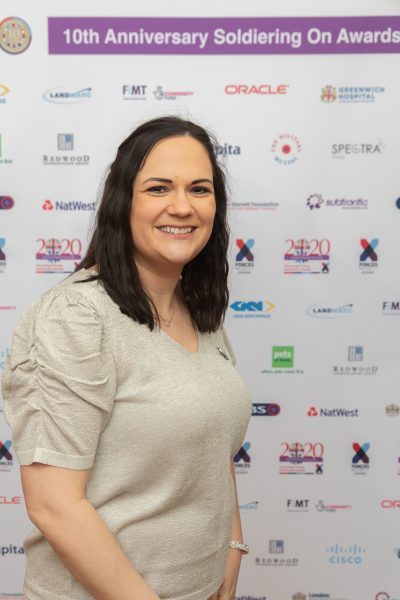 When Nikki lost her husband in action, leaving her alone with two young children, she realised there must be many children who had also lost a serving parent. Nikki was determined to make these bereaved children smile again, so in 2010, she set up Scotty's Little Soldiers in honour of her husband Corporal Lee Scott. To date, over 400 children have benefited from her care.
The Forces in Mind Trust's Working Together award has been won by the Sussex, Kent & Medway Armed Forces Network Team.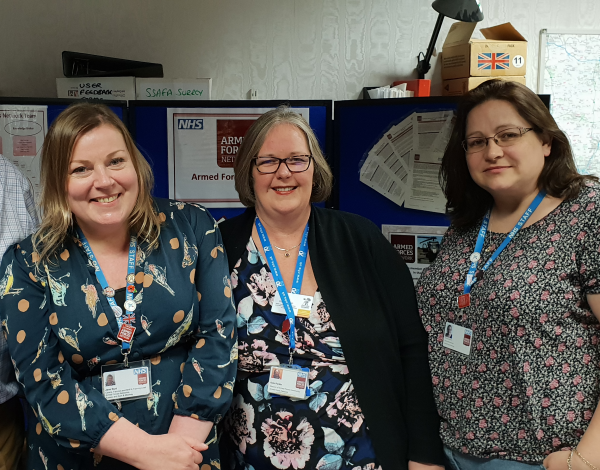 For the last eight years, the Sussex and Kent & Medway Armed Forces Network (AFN) has made sure people with a Forces background can access support and get help on issues ranging from physical or mental health, housing or employment, welfare or social needs. NHS-led, and with a growing network of over 1000 Service Champions, its members include the MoD, police, local authorities, reservists, cadets and charities.
Colonel Leona Barr-Jones has won the Defence Inclusivity Award – sponsored by Landmarc.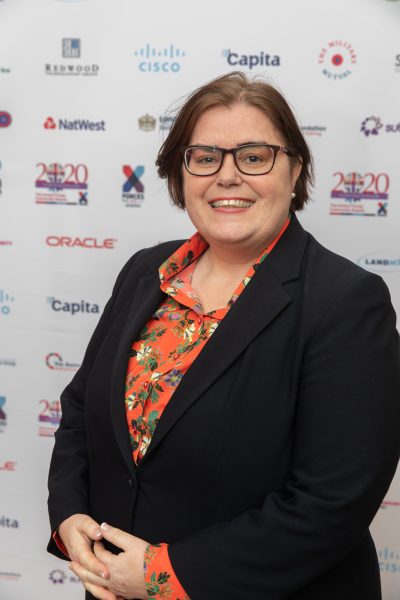 For over 20 years, the Colonel Commandant of Essex Army Cadet Force, Colonel Leona Barr-Jones, has been a respected leader and an advocate for diversity and inclusion. Instrumental in founding the National Steering Group's "Step Change" Diversity and Inclusion Project, her objective is to enshrine inclusion and promote diversity throughout the cadet force.
Holding the post of National Chair of the Army Cadet Force LGBT+ Forum, Leona also delivers Diversity and Inclusion Training for national and local charities and business organisations. This includes the Chamber of Commerce and the Institute of Directors (IoD), where Leona is the IoD Easts' Inclusive Director of the Year, recently delivering the opening address at its Open House Inclusivity Conference at Cambridge.
The Earl Howe, Patron of the Soldiering on Awards said:
"Despite the new virtual backdrop, the evening was a tremendous hour of celebration. All the finalists' achievements cover an impressively wide range, from driving change in the Armed Forces environment and supporting our veterans' community, to fields beyond Service life – be that sport, business, charity-work or public service. 

"As the scope and prominence of these Awards has increased with each passing year, they add ever more value through the strong and positive messages that recognition gives to the vital and impressive work being done by our Nominees, Finalists and Winners in their communities. 

"Huge congratulations to ALL our fantastic 2020 winners and finalists. Each and every one of you is an inspiration to us all." 
Lt Colonel Ren Kapur MBE, CEO of X-Forces Enterprise and Co-Chair of the Soldiering On Awards said:
"We are thrilled to congratulate these inspirational winners and it was wonderful to gather everyone together and celebrate our amazing community in these challenging times.   

"This virtual event wasn't quite what we had envisioned but we want to thank all of the judges and particularly the sponsors for continuing to support the Soldiering on Community; making sure that everyone's experience this year is as special as we can possibly make it."  
The 2020 Awards mark SOA's 10th anniversary and the first full awards cycle since becoming part of X-Forces Enterprise (XFE). During those 10 years, over 120 winners, teams, charities, businesses and animal partners, across a range of categories along with countless more finalists, have been recognised for their outstanding contribution to the Military Community.