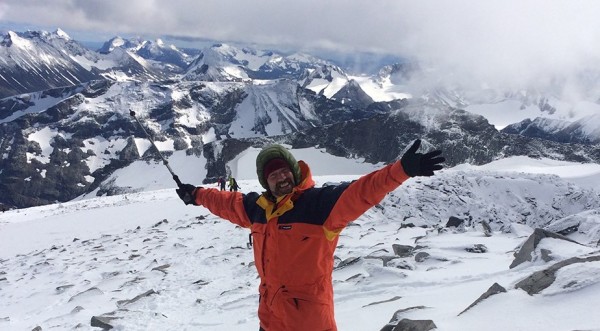 This year, GWT supporter Andrew Lloyd is taking fundraising to a whole new level, trekking an unbelievable 5,000 miles in aid of our earthquake response.
Today, the farmer from Herefordshire – pictured above training in Norway – set off for Russia to start the first leg of his epic journey. It will see him battle the extreme cold of the Siberian plains (-55°C at this time of year!), navigate the blistering heat of the Gobi Desert and trek across the Himalayas through the high altitudes of Tibet and as he makes his way to India.
One of very few people to attempt this feat, to his knowledge, Andrew is the only man to try crossing the Siberian desert in winter, on foot. For this solo mission, he'll have to pull 95kg of kit and consume 4,000 calories each day just to keep going.