Tony Gauvain, Chairman of the charity PTSD Resolution, is one of three finalists for the Healthcare & Rehabilitation Award at the Soldiering On Awards 2023. This accolade honours individuals or teams that have shown significant commitment and contribution to the physical or mental welfare of serving or former members of the Armed Forces community.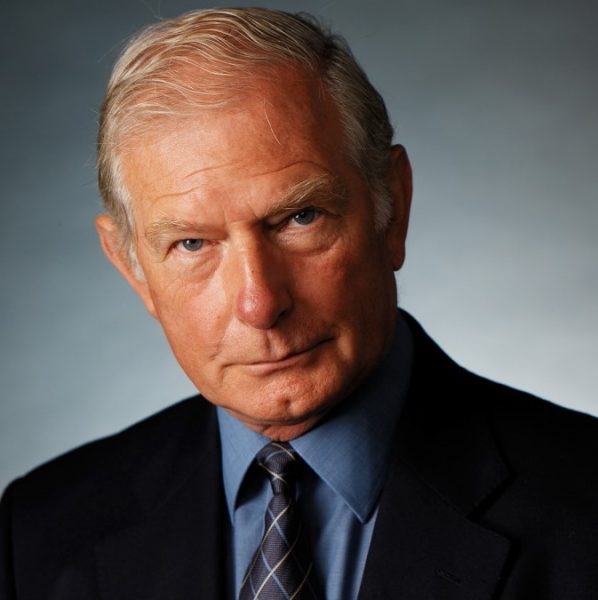 Tony Gauvain's distinguished 32-year career in the Army concluded on his retirement in 1990. His military service, which included a two-year tour in Northern Ireland as the commanding officer of the Cheshire Regiment, exposed him to the tragic loss of life and the mental and physical trauma associated with military service. This experience inspired him to make a difference in the lives of veterans, reservists, and their families.
After leaving the Army, Tony recognised the need to expand access to mental health and trauma therapy for veterans. He trained to become a qualified Human Givens therapist and, in 2009, co-founded PTSD Resolution with fellow therapist Piers Bishop. Since then, as CEO and Chair of the charity, Tony dedicated his time, without remuneration, demonstrating his unwavering commitment to the cause. At age 82 and to ensure the Charity's continuation, he recently stepped down as CEO, with fellow trustee Charles Highett assuming the role and Tony retaining the chairmanship.
Under Tony's leadership, PTSD Resolution has established a UK-wide service delivery network engaging exclusively with the 200 therapists registered with the Human Givens Institute;  and has sourced trustees who share a passion for Veterans' mental health. The charity has a continuing commitment to raising funds to cover the cost of delivering the necessary therapy, ensuring that that it is free, promptly delivered and effective.
Since its inception, PTSD Resolution has provided help to over 4,000 veterans, reservists, and their families.
Charles Highett says:
"Tony's nomination for the Soldiering On Awards is a testament to his tireless efforts and the significant impact he has made in the field of mental health and rehabilitation for the Armed Forces community. It is an outstanding example of community service, in helping to change the lives of veterans who are suffering from mental helath issues following service to their country."
The Soldiering On Awards 2023 will culminate in a grand gala dinner event, providing an opportunity to celebrate the achievements of the finalists and winners. The details of the event are as follows:
Venue: Park Plaza Westminster Bridge Hotel, 200 Westminster Bridge Rd, Lambeth, London SE1 7UT
Date: Wednesday, 27th September 2023
Time: 17:30 – Midnight
For more information please visit https://soldieringon.org