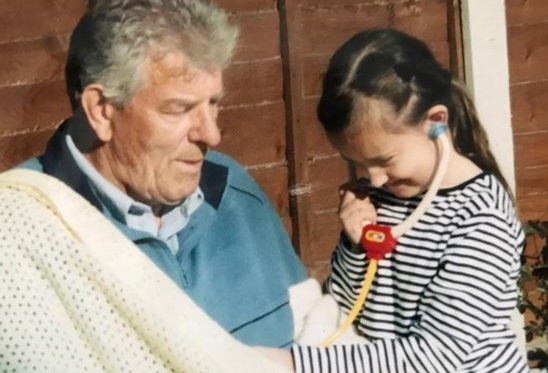 A woman from Cornwall is currently training to compete in this year's London Marathon for Blind Veterans UK, the national charity for blind and vision-impaired ex-Service men and women.
Rebecca Hare, 22 and from Newquay, maintains that the iconic 26.2 mile course has long been on her bucket list. She explains: "Every year I see the London Marathon on TV and every year I say, 'I'd love to do that!'.
"This year it was just a case of plucking up the courage and applying!"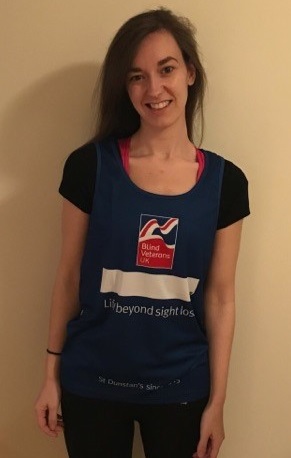 Rebecca has been aware of the free lifelong support provided by charity for the past few years as a result of the help her grandfather has received. She explains: "My grandfather, Ron, served in the Army from 1956 to 1963. He was therefore eligible for the charity's support and has been a beneficiary for the past three years.
"They've made everything possible and have really given him his independence back."
While Rebecca admits she was initially nervous about the immense challenge that lies ahead, she says she soon realised she had all the motivation she could ever need right in front of her. She explains: "There's just so much preparation involved and I'm also training to be a maths teacher, so it's not always easy to fit it in. When you consider the weather too, that makes it even harder!
"That being said, the knowledge that I'm raising money for a charity that's done so much for my grandfather gives me all the drive in the world."
It would certainly appear that Rebecca has found her inspiration. She says: "It's amazing what you can do when you put your mind to it. In November, when I started training, I struggled to run a mile without stopping to walk!
"Now, I'm running eight miles straight and gradually increasing every week! Don't get me wrong, training may be challenging on days, but knowing what I'm doing, and who I'm doing it for, makes it all worth it!"
To support Rebecca as she prepares to take on the London Marathon for Blind Veterans UK, please visit: justgiving.com/rebeccahare.
The Virgin London Marathon takes place on Sunday 22 April and is one of the most popular marathons in the world. During the race, starting in Greenwich Park and finishing on The Mall, participants will experience a beautiful 26.2 mile route past London's most magnificent landmarks.
Blind Veterans UK was founded in 1915 and the charity's initial purpose was to help and support soldiers blinded in WWI. But the organisation has gone on to support more than 35,000 blind veterans and their families, spanning WWII to recent conflicts including Iraq and Afghanistan.
For more than a century, the charity has been providing vital free training, rehabilitation, equipment and emotional support to blind and vision-impaired veterans no matter when they served or how they lost their sight. Visit blindveterans.org.uk/support to learn more about the charity and how you can support its vital work today.
For all media enquiries please contact: Felix Arbenz-Caines, PR Assistant, Blind Veterans UK, 12 – 14 Harcourt Street, London W1H 4HD, E: Felix.Arbenz-Caines@blindveterans.org.uk, T: 020 7616 7941
Notes to Editor
Blind Veterans UK
Blind Veterans UK is a national charity that believes that no-one who has served our country should have to battle blindness alone. Founded in 1915, the charity provides blind and vision impaired ex-Service men and women with lifelong support including welfare support, rehabilitation, training, residential and respite care.
Find out more at: blindveterans.org.uk, follow us on Facebook at: facebook.com/blindveteransuk and on Twitter at: twitter.com/blindveterans.