On Monday 8 May 2023, 31 people from across the UK and Ireland took part in a virtual 10k race for VE Day to honour the WWII generation and support Worthing-based charity Care for Veterans.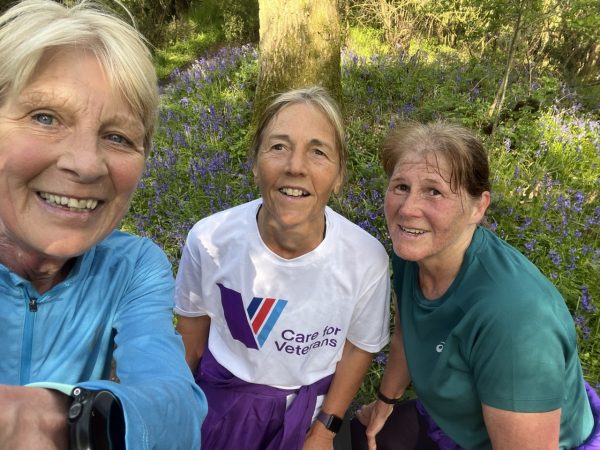 Participants walked, jogged and ran 10k at a time which suited them, on a route they had mapped out for themselves on VE Day. The fastest woman was Claire Purdie, with an impressive time of 46 minutes and 28 seconds, and the fastest man was Iain Robertson, at 47 minutes and 9 seconds.
Care for Veterans Fundraiser Jaime Mootealoo said, "We are so proud of every single one of our runners for their brilliant efforts to support veterans of the past and present. Together, our runners have raised a total of £1500, which will be extremely beneficial in assisting our brave veterans to face their toughest battle yet".
Care for Veterans has been providing rehabilitation, respite, long-term and palliative care to disabled ex-service personnel since 1919. The charity must raise £1.5 million every year to survive and receives no government funding. Events like the VE Day 10k are vital to the future of their services.
Fifteen-year-old friends Milo and Jack raised the highest total for veterans' services, with a whopping £610 as their collective total so far. The boys were inspired by Milo's Grandad, who served in the UK forces for over 28 years and his Great Grandparents, who were WWII veterans and supported and fought with the allied forces in North Africa. Milo's Father Andi commented, "Considering that neither of the boys had done a 5k before, let alone a 10k, I was hugely impressed by their commitment and drive".
Among the many kind and determined runners was Leonie Ranson, who had committed to the VE Day 10k to show her respects for the fallen and for Care for Veterans. Leonie's husband, Commander Chris Ranson, served for over 30 years in the Royal Navy. Chris arrived to live at Care for Veterans in 2019, at a time when his care needs from multiple sclerosis had grown too great for her to manage at home alone.
Sadly, Chris passed away just two days before VE Day, in the early hours of Saturday morning on the 6 May. Despite this great loss, Leonie decided to persevere with the challenge. Leonie commented,
"On Saturday morning, a parade of Care for Veterans staff came by Chris' room to pay their respects and say goodbye. They were so compassionate and caring. That day I decided that it was absolutely essential that I complete the VE Day 10k for Care for Veterans."
Leonie said,
"The VE Day 10k gathered this positive, harmonious vibe which felt life-affirming. The run was therapeutic, and finishing it felt euphoric. Running past war memorials enhanced how I felt about everything. It meant so much to recognise the service that people put in for each other and their country".
Head of Fundraising and Marketing Christine Gillott said,
"On behalf of the staff and residents at Care for Veterans, I would like to sincerely thank each and every one of our runners for their tremendous efforts this VE Day. Each individual has played a part in honouring our heroes and supporting the veterans who still need our care today."
If you would like to support Care for Veterans, there are a multitude of fundraising events held throughout the year which would benefit from donations, participation, and volunteering.