SSAFA, the Armed Forces charity can offer potential fundraisers places for the South Downs UK Ultra that is to be held on 29 May and 6 and 7 August.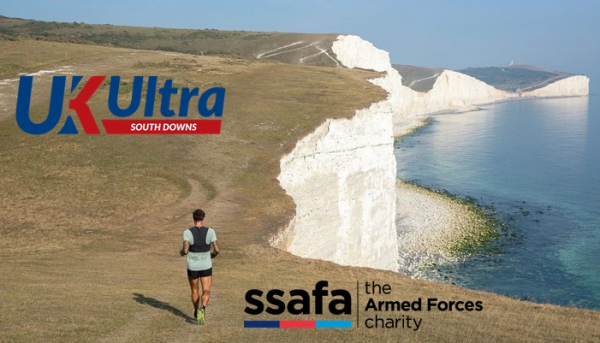 There will be two races held on 29 May, where SSAFA supporters can opt to run 50 Km or 100 Km. The next race days are on 6 and 7 August, they are the 20-mile race and 100-mile race.
The fundraising target for the shorter races are £150 whilst the100 mile and 100 km races are £250.
All races are point to point trail races that follow the South Downs coastline. SSAFA hopes that athletes of all abilities will sign up for the challenge in what is an amazing opportunity to test themselves whilst raising money for such a worthy cause.
Richard French, Regional fundraising co-ordinator for SSAFA said
"The UK Ultra trail races all run through the stunning South Downs national park, providing some of the best views and trails in the South of England. By taking on one of these races as a SSAFA fundraiser you will be enabling our volunteer caseworkers to carry out their vital work in supporting our Armed forces veterans and their families in need".
SSAFA, the Armed Forces charity, has been providing practical, emotional, and financial support to our Forces and their families since 1885 and not just during times of conflict. Our teams of volunteers and employees help those currently serving, veterans, and their families to retain their independence and dignity.
To find out more visit https://register.enthuse.com/ps/event/UKUltraRunssupportingSSAFA or contact Richard French at Richard.french@ssafa.org.uk or 07884 371471.