We Are With You For The Armed Forces In The Community North Somerset Peer Recovery Lead, Volunteer and RAF Veteran, Owen, recently had the privilege of attending a recent sailing trip organised by the Gwennili Trust.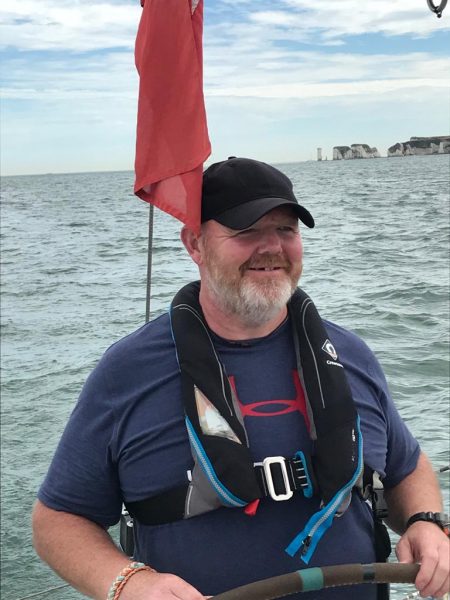 Owen sailed from Hamble to Poole then past Bournemouth, and said that
"The highlight of trip was finding himself again, discovering new strengths, and learning to work together with other Veterans. In the evening we spent time together talking about the day, eating supper. I have made friends for life who I will definitely keep in contact with.

"It was a break I very much needed – I would recommend this opportunity to anyone."
Owen stayed in Poole Harbour and then sailed around the Solent, past the Needles, and then on to Yarmouth on the Isle of Wight. After spending time on the island, he then sailed to Portsmouth and back to Cowes.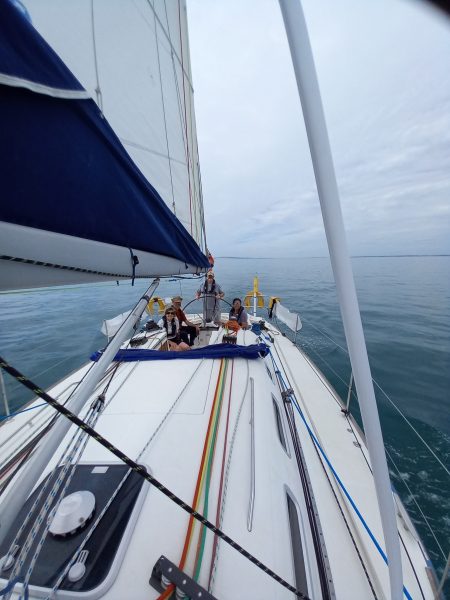 We Are With You For The Armed Forces In The Community would like to thank the Not Forgotten and Gwennili Sailing Trust, and their funders The Veterans Foundation, ABF The Soldiers Charity, Royal Navy & Royal Marines Charity, And the RAF Benevolent fund