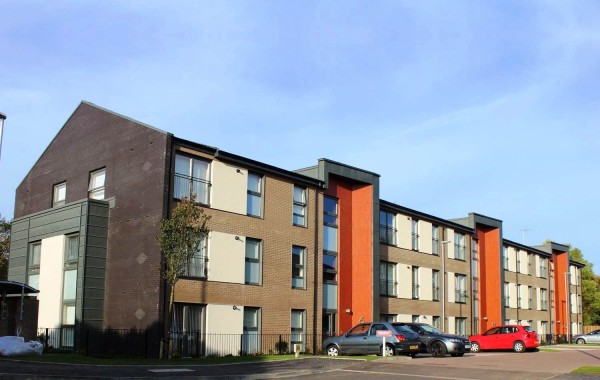 8th September 2017
A veterans' breakfast club in Glasgow is bringing local veterans together.
Key aim to improve engagement and lessen veteran isolation within the community.
Offers veterans a 'safe space' to socialise and access training/employment opportunities.
In May 2017, a breakfast club pilot was launched in Glasgow with the aim to bring together veterans in transitional and permanent accommodation. The idea stemmed from wanting to improve engagement and lessen veteran isolation within the community.
Scottish Veterans Residences (SVR) began the 6 month pilot at Bellrock Close residences in Glasgow with the hope to develop peer-to-peer support. The residence is home to 31 beneficiaries who require transitional support, and 21 permanent beneficiaries in affordable two-bedroom flats. The central block provides ex-servicemen and women with a specialised services and support facility – it's here that the breakfast club meets in the café.
Key aims of the Breakfast Club:
A 'safe space' to socialise with other ex-service personnel, improving social skills.
Good company encourages veterans to break habits of isolation.
Addition to weekly routine and something regular to look forward to.
Offers complimentary tea, coffee and cooked breakfast resulting in a healthier start to the day (if some attendees are alcohol dependent).
Creates and develops culture of openness and discussion.
Opportunity to meet regularly and improve relationships with support staff.
Safe and warm environment to share ideas and raise queries before they escalate.
Allows support staff to identify additional need for support and intervene quickly if so.
Access to training and employment opportunities for veterans with guest speakers and new links into local community/employment.
Hope to inspire similar projects elsewhere.
The pilot is funded by the Not Forgotten Association and the Lest We Forget Association. The attendees of the breakfast club have made scrapbooks including photographs and messages – highlighting what the club has meant to them.
William Cairns, Employment Advisor at Walking With The Wounded, located at SVR Bellrock Close, said: "The breakfast club has had a positive impact on both the outlook and well-being of the veterans we support. It has helped improve the lives of those socially isolated by having a safe place to come together in a relaxed environment to enjoy each others company. Bringing in partners to chat to the residents about opportunities open to them has also greatly improved the uptake of those undertaking education, employment, volunteering and training opportunities. It has also helped the partners gain insight on how to best support veterans in the wider community."
For more information about the breakfast club, email William Cairns, WWTW Home Straight Employment Advisor: william.cairns@wwtw.org.uk
For more information:
Contact WWTW Press Office on 01263 863 901 or email Willa Greenock (willa@wwtw.org.uk) or Kate Sylvester (kate.sylvester@wwtw.org.uk).
About Walking With The Wounded
Established in 2010, Walking With The Wounded provides vulnerable veterans' independence through employment.
WWTW recognises the inherent skills of our armed service personnel and wants to compliment these qualities, as well as provide support to transfer their skills into the civilian workplace.  We offer assistance through our programmes to those vulnerable veterans who have been physically, mentally or socially disadvantaged by their service and assist them in gaining independence through new long term careers outside of the military.  This includes providing support to homeless veterans and veterans in the Criminal Justice System, areas which are too often ignored.
The outcome? Sustainable employment and independence for themselves and their families.
Find out more at www.wwtw.org.uk