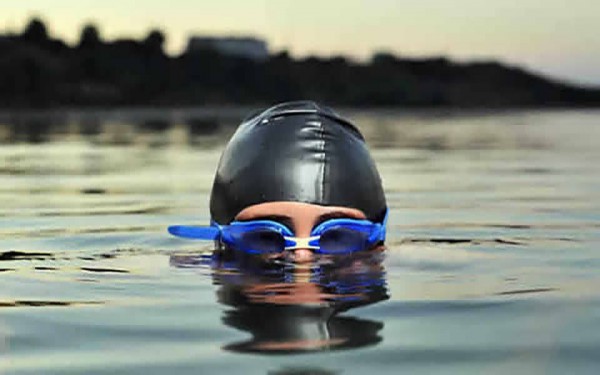 Capt James Wadsworth Challenge Events releases details on the next two annual Victory Swims, a challenge offering different swimming lengths and environments
The Victory Swim, the annual water-based challenge supported by the Royal Navy, has announced its dates and details for both 2018 and 2019.
The 2018 event, which will raise money for the Felix Fund, will take place on Thursday 6 September at Waterland Outdoor Pursuits, Lake 32 Cotswold Water Park near Cirencester, Gloucestershire.
The Felix Fund supports the country's brave disposal experts, the EOD community and their families.
Entries are now being accepted for the Victory Swim 2018, priced at £20 per competitor.
Swimmers will have an option of swimming 400 metres, 700 metres, 1,500 metres or more.
There will be a BBQ and refreshments, as well as a cafe on site. Camping information can also be found here should participants want to make more of the event.
The excitement is already building ahead of a special Victory Swim 2019, which organisers have confirmed will take place in September 2019 (dependent on weather conditions).
The event, to swim The English Channel; a fantastic opportunity and challenge to experience crossing the water and reaching continental Europe. Swim either in relay or the distance in its entirety.
It has been announced that the Royal Navy will pilot the event and provide support boats.
The cost of entry to The Victory Swim 2019 has been confirmed as £500.
Capt James Wadsworth, speaking on behalf of his team of organisers, said: "We are thrilled to release details for The Victory Swims, both provide an enticing challenge to those with a competitive spirit, as well as backing a wonderful cause."
To get involved or to find out about sponsorship opportunities, call 0131 357 8977 or email pr@redheadpr.co.uk.
The Victory Swim is part of the series of Capt James Wadsworth Challenge events, which also include the upcoming Tour De Troops (7-11 June 2018) and The Soldier Pass Run (14 July 2018).
Sign up and enter the events:
The Victory Swim 2018: https://origintickets.co.uk/store/?event=1277
Tour De Troops https://origintickets.co.uk/store/?event=1066
The Soldiers Pass Run: https://origintickets.co.uk/store/?event=1065
To make a donation and to support Felix Fund, visit: https://www.justgiving.com/fundraising/thevictoryswim
The Victory Swim: https://www.justgiving.com/fundraising/thevictoryswim
Tour De Troops: https://www.justgiving.com/fundraising/tourdetroops
The Soldiers Pass Run: https://www.justgiving.com/fundraising/thesoldierspassrun

For editorial enquiries, contact 0131 357 8977 or email pr@redheadpr.co.uk
Ends 
Follow redheadPR on Twitter and like them on Facebook
Visit www.redheadpr.co.uk
Find out more about founder and managing director, Sara Tye