It's time to meet your 2022 Animal Partnership finalists! This award honours the unique relationships and companionship provided by animals, and/or the achievements of individuals or organisations engaged with animals that support and empower members of the Armed Forces community.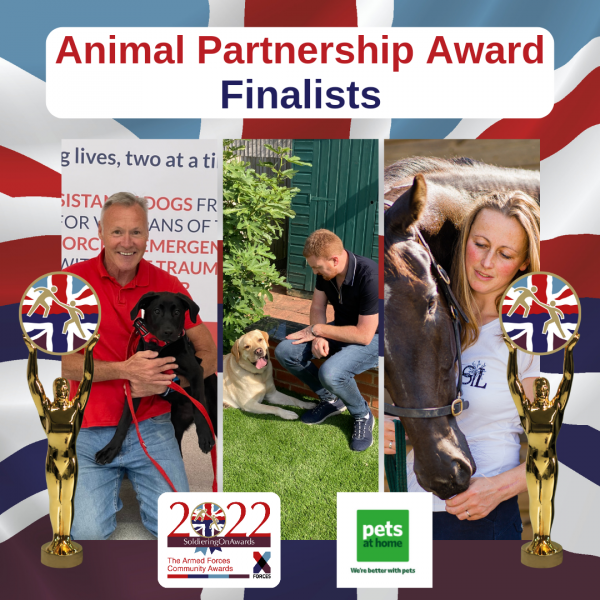 The judges had the near impaw-ssible task of selecting just three finalists in this category, and we're delighted to introduce them to you and let you cast your vote for the one who most inspires you!
Our finalists are:
Service Dogs UK
Stable Lives
Richard Mearns and Assistance Dog Ziggy
All three are worthy winners, but who captures your imagination?
This is your chance to vote in this year's Soldiering On Awards – it's a close call, so every vote counts!
Read the articles, watch the videos and make your choice!
Voting is live now and will close at 23:59 on Sunday 17 July!