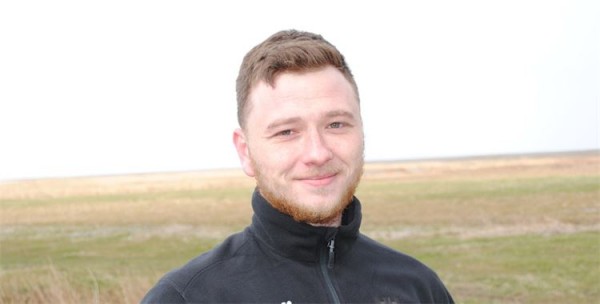 Jonny, 28, is one of the core Walk Of America 2018 UK team members. He joined the Army to find a sense of identity, purpose and belonging.  Jonny served with the Royal Anglian for 8 years but was medically discharged in 2016 due to a shoulder injury and mental health difficulties. He began sofa surfing immediately after leaving the forces as he had no home to go to, but he is currently a resident of The Beacon, a specialist veterans support centre which aids veterans who are homeless or at risk of homelessness.
Walking With The Wounded had a quick chat with Jonny at the official launch of the expedition to ask him how he was feeling ahead of his epic 1,000 mile walk that will support other vulnerable ex-servicemen and women in the UK and the USA:
How do you feel having been chosen to take part in the Walk Of America?
"Er…I don't think that there are words out there to describe it, to be honest! When you've dreamt about going somewhere like America your whole life, and then the opportunity comes up… it's not sunk yet. And I don't think it's going to sink in until my feet touch the floor the other side of the Atlantic."
What are you most excited about?
"Exploring. For me it's not an expedition…it's an adventure! I'm an adventurous person and I'm looking forward to this big adventure across America."
Do you see any challenges?
"Yes – it's going to be really hard. It's tough for anyone to do that mileage everyday for 14 weeks – it's a long time. But you've just got to push through it and get through it. During those tough times, we've got to remember WHY we're doing this. And if me telling my story can help just one person, or encourage them to go and get the help they need, then I'm happy with that."
The Walk Of America expedition takes place this summer between 2 June – 6 September. Please follow and support the team at www.walkofamerica.com