BAE Systems has been announced as one of the presenting partners of military charity, Walking With The Wounded's, Cumbrian Challenge, an annual flagship fundraising event. The event is returning to the Lake District in May 2022.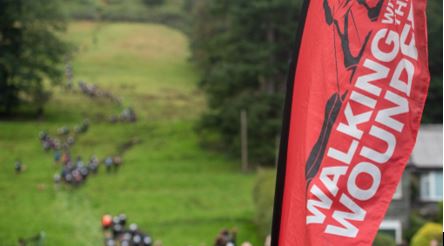 The Cumbrian Challenge takes place annually in Grasmere. It brings corporate, military and WWTW supporter teams together from across the United Kingdom and challenges them to take on the Peak, Tough or Tougher walking routes across the Fells and raise funds to support veterans and their families.
In 2021, 500fundraisers took on the challenge and raised over £340,000 for the charity. This year participants will take on one of three new routes, alongside teams of WWTW beneficiaries.
James Davis, WWTW Events Manager, said,
"BAE Systems supported the Cumbrian Challenge in 2021 and, we are delighted that they are back again this year, supporting those who served. Alongside sponsoring the event, we are looking forward to welcoming back teams from BAE Systems to the hills. We will be unveiling three new routes this year and, we cannot wait to follow each participant as they tackle the Cumbrian Fells."
BAE Systems Head of Nuclear Discipline and member of VetNet, Ian Lofthouse, said:
"I have been personally involved in the Cumbrian Challenge since 2016, and it is an outstanding event.

"I can say with personal experience that it is called a challenge for good reason. But when you are walking alongside the beneficiaries, those Veterans who are being helped and supported by Walking With The Wounded, it becomes crystal clear why we are there, and why we keep going back year after year.

"The added bonus is, it gets us all out in the fresh air for a few months at least, and helps to keep us fit."
For more information, visit: www.cumbrianchallenge.org