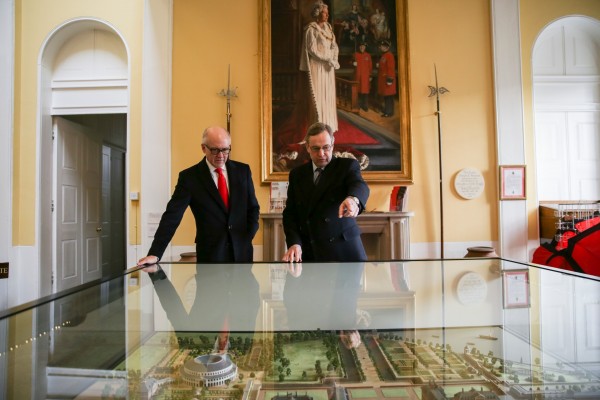 Walking With The Wounded was very pleased to welcome the US Ambassador to the UK, Woody Johnson, to their London office at Royal Hospital Chelsea on 8th February.
Key to Walking With The Wounded's success, is their philosophy of collaboration. They partner with many organisations to ensure that beneficiaries receive a full holistic service of the best quality. However, WWTW's ethos of working in collaboration does not just extend to the UK. The charity share Prince Harry's vision that as allies who fight together, so should our UK and US servicemen and women recover together.
To demonstrate this collaboration with the United States, WWTW have created the Veterans Transatlantic Partnership. VTAP's mission is to develop the relationship between the UK and the US even further. It will identify partners in the US, focussing on veteran mental health, education, employment and homelessness.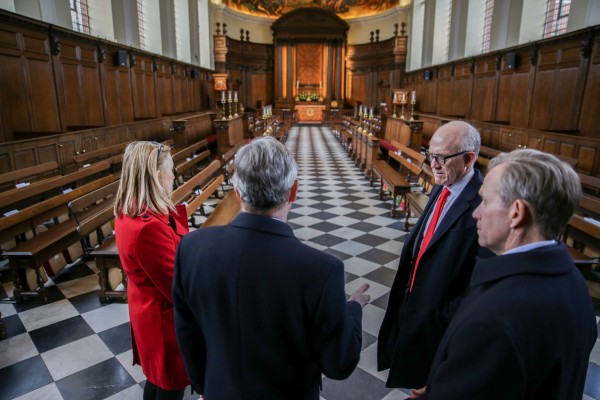 Walking With The Wounded's alliance with the USA has been demonstrated by the Invictus Games as well as their expeditions. The South Pole Allied Challenge (2013) and the Walk of Britain (2015) teams included both UK and US ex-servicemen and women.
As part of the charity's strategy to develop The Veterans Transatlantic Partnership; and with Prince Harry as their Patron, WWTW will be undertaking The Walk of America later this year. The expedition will take place between June and September 2018 and will see six wounded veterans (three from the US and three from the UK) walking 1,200 miles in 14 weeks from the west to east coast.
The walk will create a platform to tell the stories of wounded ex-servicemen and women and their individual journeys from injury to the present day. The walk will also aim to engage in the wider conversations around mental health. Crucially however, the expedition gives WWTW the ability to fundraise against the poignant background of the WW1 centenary commemorations, a conflict which saw British and American soldiers fighting so valiantly side by side.
To find out more about the Veterans Transatlantic Partnership, please click here.
To find out more about our upcoming expedition, the Walk of America, please click here.