The 2022 Impact Report from Waterloo Uncovered is now available.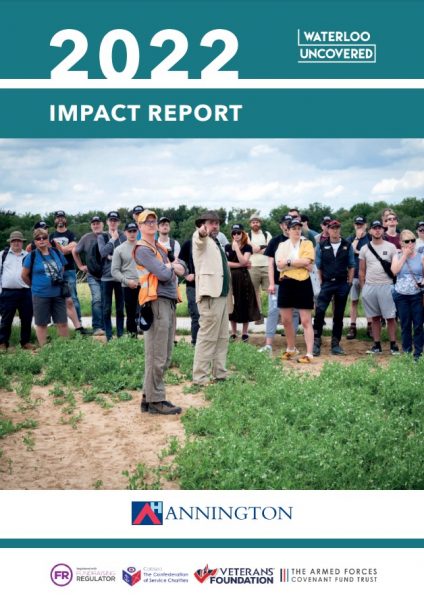 In 2022, we were finally able to return to the Battlefield with a new group of international veterans and serving military personnel, where we made some of our most exciting and poignant discoveries to date. In addition to our annual excavation, we ran six online support programmes, including our first supporting military spouses; hosted an incredible evening at the National Gallery; made international news; and much, much more!
In this report, you will get an idea of what our small team has managed to achieve this year, achievements that we are incredibly proud of. Read on to find out more.