Whitehead Ross Education and Consulting (WREC), an education and social welfare organisation, recently helped the Worcestershire branch of SSAFA, the Armed Forces charity, by raising £106 with a tombola raffle.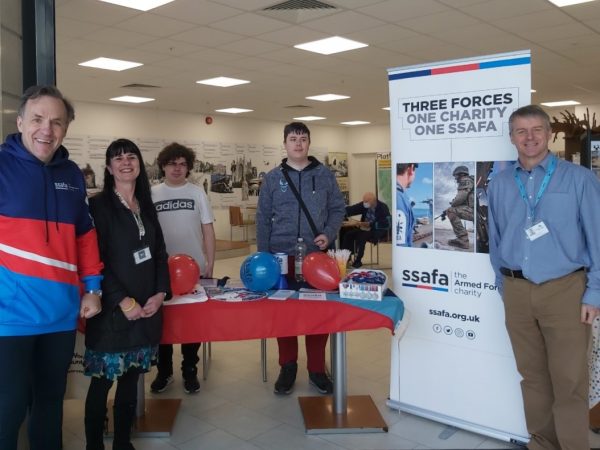 The event, held over last weekend, at the Crowngate Centre, had the public flocking to buy tickets for the opportunity to win some of the fantastic prizes.
Tony Hacon, SSAFA Worcestershire branch Secretary, said:
"The staff and learners at WREC have worked really hard to find a venue, get the different prizes and set the stall up early on the first day.

"The learners involved had even researched SSAFA before the event in order to be able to answer any questions from the public. It is important that the local population understands that SSAFA is there for anyone who has served in the military, no matter for how long, and also supports their families too."
WREC chose to raise funds for SSAFA because the organisation has employed ex-military personnel in the past, meaning staff are aware of the unique pressures facing veterans and current serving members of the Armed Forces.
Jackie Walker, WREC's Youth Engagement Officer said
"I was really surprised by how many people visited the stall who had been helped by SSAFA in the past."
Tony said
"We are delighted that staff and leaners from WREC have been able to run this event for us. The money raised will help us to continue our good work in supporting veterans from all three services, and their families, across Worcestershire."