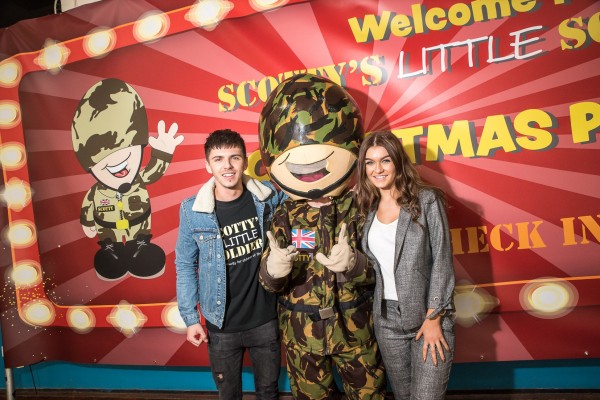 Over 150 bereaved Forces children were given a welcome surprise this weekend as X Factor stars, Holly Tandy and Leon Mallett joined them at the annual Scotty's Little Soldiers Christmas Party.
The singers, who were part of this year's competition, were joined by Britain's Got Talent Magician and Scotty's Little Soldiers ambassador Lance Corporal Richard Jones at a magical event exclusively for children who have lost a parent while serving in the Armed Forces.
Members gathered with their families at the PGL adventure centre in Caythorpe, Grantham on Saturday (2nd) for a day of game show themed fun.
On the day, children were split in to five teams and taken on a magical interactive adventure through a mash of great UK TV shows, from Deal or No Deal and Supermarket Sweep to Strictly Come Dancing, Ready Steady Masterchef and circus skills.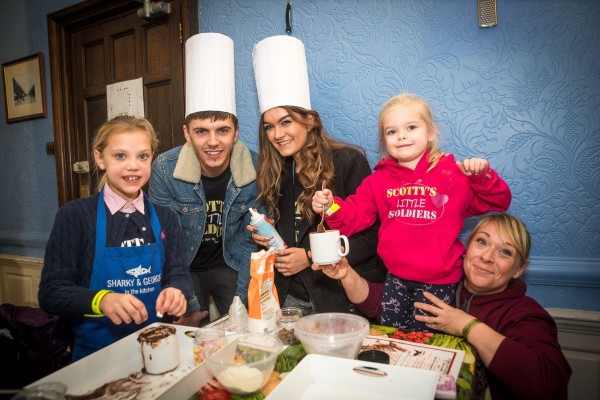 They were also treated to an impromptu acapella sing off between singers Holly and Leon as part of the day's activity.
16-year-old Holly, who was voted out of the competition during the quarter finals, spent much of the day taking selfies with the children. She said: "I had a fantastic time celebrating with Scotty's Little Soldiers. The children were fantastic to be around, and it was lovely to see them all having such a wonderful time. It was a pleasure to be part of."
Britain's Got Talent 2016 winner and Scotty's ambassador Lance Corporal Richard Jones also got in to the swing of things by joining children in the circus skills session and even trying his hand at plate spinning. He said: "It was a real honour to be part of this special day for Scotty's members. The children supported by the charity have already been through so much so helping bring a smile to their faces was well worth it."
Nikki Scott, the founder of the charity is determined to make each party bigger and better every year. She said: "Christmas is one of the most difficult times for our members, so the Christmas party is a chance for them all to come together and enjoy time celebrating the festive season.
For us, events like the Christmas Party are so important as they help us to engage with bereaved families and build a trust which opens opportunities to provide further assistance through our SUPPORT and STRIDES Programmes.
We were thrilled that Holly, Leon and Richard could join us, it just makes the party that extra special for the children we support."
Scotty's Little Soldiers invites everyone who is passionate about its cause and wants to support its work to get in touch via its website at http://scottyslittlesoldiers.co.uk/get-involved/
-END-
Notes to editors
To speak to a member of the Scotty's Little Soldiers team, please contact Scotty's national PR agency: Claire Grew (claire@wolfstarconsultancy.com) or Chris Grayson (chrisg@wolfstarconsultancy.com) 0113 273 7816
About Scotty's Little Soldiers
Scotty's Little Soldiers, founded in 2010, honours Corporal Lee Scott's memory – both as a loyal soldier and a loving father – and provides a practical yet personal way for the public at large to show their appreciation for those brave individuals who make the ultimate sacrifice in the service of their country. Currently Scotty's Little Soldiers supports 331 bereaved children and runs a variety of programmes to help children smile again and look forward to a brighter future. You can visit the charity online at http://www.scottyslittlesoldiers.co.uk