A special lunch has been enjoyed by residents at Royal Star & Garter in Surbiton to mark the Chinese New Year.
The Home was decked in red and gold decoration to welcome in the Year of the Rat, on Monday 27 January.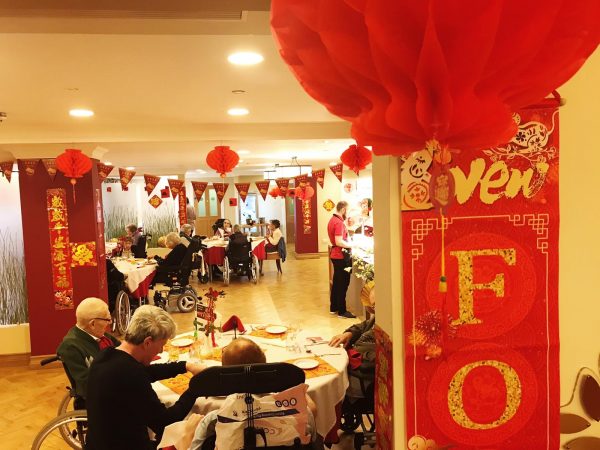 The lunch menu included crab and sweetcorn soup, chow mein, spring rolls, beef in black bean sauce and baked bananas in coconut milk.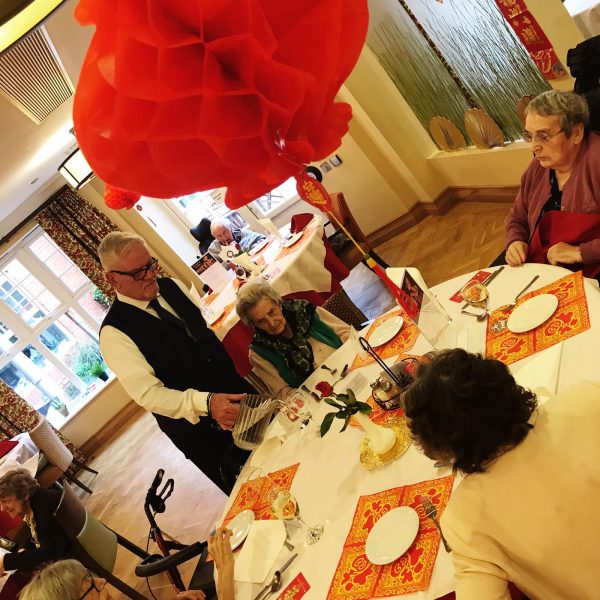 Activities Manager Raquel Pena Aristizabal organised the celebrations. She said:
"Marking important dates in the calendar is good for the residents. There's always something happening in the Home to keep them engaged and stimulated, and the Chinese New Year celebrations are especially popular, with its striking colours, strong history and distinctive sounds and delicious food."
For more information about care at Royal Star & Garter in Surbiton email surbiton.enquiries@starandgarter.org or call 020 8339 5100.
For further information please contact:
Goolistan Cooper – Communications Officer goolistan.cooper@starandgarter.org / 0208 481 7669 / 07391 868796
Cally Madden – Marketing & Communications Manager cally.madden@starandgarter.org / 020 8481 7692 / 07881 017299
About Royal Star & Garter
Our Charity provides loving, compassionate care to veterans and their partners living with disability or dementia.
Twitter: @starandgarter
Facebook: facebook.com/starandgarter
Website: www.starandgarter.org
Royal Star & Garter is a member of the National Care Forum.