A new report from Age UK Support Services Yorkshire & Humber Mission Possible project has been released.  The Mission Possible project provided support to Veterans born in or before 1950 and their families in five areas across Yorkshire and Humberside. The project has been highly successful supporting more than 1500 Veterans, more than double its target. The project has worked with Veterans primarily aged over 80, many with multiple health conditions.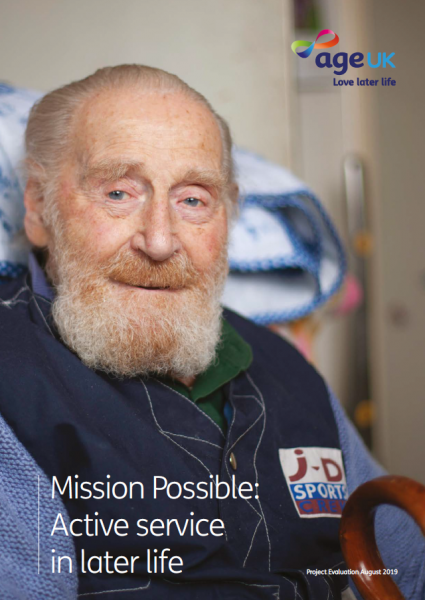 The project has provided a wide range of  opportunities for Veterans to address both personal issues that they faced and to engage in social activities designed to avoid/ reduce isolation and loneliness. It had a positive impact on the lives of Veterans, supporting them to maintain their independence, including securing aids, home adaptations, and over £675,000 in benefits.
The report is available to download here, and there is a "report in pictures" overview available to download here.