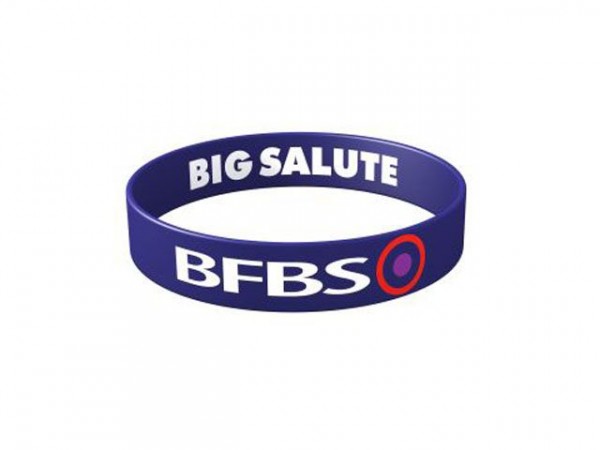 Felix Fund is just one of a wide range of charities that offer help and support to service personnel, veterans and their families to have received BFBS Big Salute grants.
These latest grants have been funded by the 2016-2017 Big Salute campaign, thanks to generous donations and sponsored events undertaken by personnel and military communities from across the forces world.
And this year, the Big Salute fundraising pot had additional support from the Services Sound and Vision Corporation's (SSVC) Board of Trustees.
Nicky Ness, Director of Forces Broadcasting and Entertainment for SSVC, said: "We are delighted that we will be able to support so many brilliant charitable projects this year.
"A huge thank you goes out to all of our supporters who organise annual events as well as the many individuals who have taken time out from their busy service lives to raise funds for the Big Salute."
Felix Fund will be using their share to help serving personnel from the wider EOD and Search community attend their preventative stress training based, on mindfulness. These programmes provide serving military with the tools and techniques to recognise warning signs of stress and to be able to develop their ability to relax, clear their minds and focus on positive aspects of their life. This then feeds back into a more productive and positive work and home environment.
Melanie Moughton, CEO of Felix Fund "Since we introduced these courses back in 2016 they have proved vital in helping individuals recognise when something might be affecting their well being and to enable them to take some time and work through the issues. Receiving this funding will allow us to get more people through the training."
Notes to Editors
About the Felix Fund
The aim of Felix Fund is to help personnel from any military or police unit who have been involved with EOD duties. We provide welfare support and financial assistance to any cap badge / unit or regiment as long as they have been involved with bomb disposal.
Felix Fund is a Registered Charity, No. 1142494
For further press information, please contact: Melanie Moughton CEO at Felix Fund – The Bomb Disposal Charity: www.felixfund.org.uk 07713 752901 or melanie@felixfund.org.uk
– Ends –