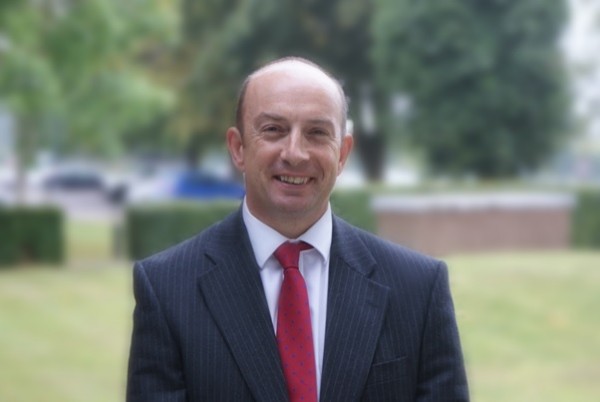 The Defence Medical Welfare Service is delighted to announce that Brigadier (Ret'd) Allan Thomson MSc MBA FIET CEng has taken over as the Chairman of Trustees from Major General (Ret'd) John Stokoe CB CBE, on 1.3.2017.
On speaking of his appointment, Allan Thomson said: "I am delighted to have been appointed the Chair of the Defence Medical Welfare Services to succeed John Stokoe. I am looking forward to bringing my business experience and skills to such a dynamic charity. As an ex-soldier myself who was in Afghanistan as recently as 2012, I recognise the need for welfare support to both serving and veteran servicemen and women. DMWS is in the vanguard of delivering this support and I know that this capability can be applied within many other environments where people put themselves on the frontline on behalf of the country."
He added: "This is an exciting time for DMWS who are undergoing significant developments and I am very much looking forward to supporting the growth and development of this remarkable charity."
After University Allan entered the world of oil but the pull of the Army was too strong and he entered Sandhurst in 1989. In his 25 year career in the Forces Allan served in a number of roles within the Army. On promotion to Brigadier in November 12, Allan became Chief of Staff to the Army Quartermaster General.  He left in June 2014 to join Aspire Defence as CEO.
Allan has picked up three masters degrees during his Army service (MSc in Engineering, MA in Defence Studies and a MBA) and is a Fellow of the IET.  He is an amateur triathlete, married to Jane, who served 18 years in the Army, and is now a member of the Parole Board.
Commenting on Allan Thomson's appointment, Steve Cowden, Deputy Chairman, said: "I am delighted to welcome Allan as the new chairman of DMWS, after a rigorous selection process carried out by the Board of Directors.  Allan's experience and skills will be invaluable to the organization as we continue to develop our services to those that serve.
He also thanked John Stokoe for his work as Chairman since November 2013, leading the Charity through an important period of change: "On behalf of the Board, I would like to thank John for his great contribution to DMWS as we have developed over the last four years. His experience in both the military and business sectors have been key to the evolution of DMWS.  We are pleased that John has agreed to become a Champion of DMWS, which will enable us to have continued access to his knowledge and skills."
John Stokoe said: "After 5 years as a Trustee, which included time as Chairman for the past three years, I leave the post confident that the future of DMWS is secure and in an excellent place for further growth. The Charity has come a long way in the last few years, reshaping itself, expanding its work and growing in reputation and esteem."
He continued: "I have no doubt that the highly capable team providing outstanding service and care to the Armed Forces and other communities it supports will go from strength to strength and be justly proud of what it does."
If you would like to know more about DMWS's trustees and champions please visit www.dmws.org.uk
ENDS
Christine Pilbeam, 3 March 2017
Notes to editors
For further information on DMWS please contact Christine Pilbeam, Marketing and PR Manager on 01264 774009 or email mfo@dmws.org.uk
About DMWS
DMWS are an independent charity which provides help and support to the Armed Forces Community when they are following a medical care pathway. Established in 1943, they are a professional welfare provider; who deliver a comprehensive impartial and confidential medical welfare service, directly at the point of need. DMWS are responsive to the needs of patients and families, their organisation and health care professionals.
Any hospital treatment whether planned or unplanned can be stressful and can bring with it feelings of isolation, stress and worry, all of which may hamper recovery.  DMWS's rich history of medical welfare ensures early intervention and assessment of patient needs outside of the clinical treatment pathway, allowing the health care providers to focus on their core work.