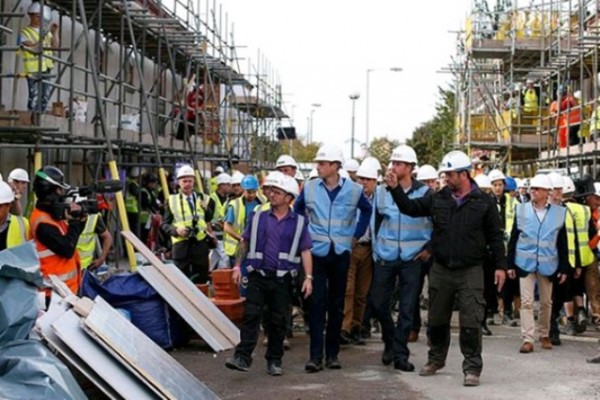 The team returns to the Veterans Village to finish the extraordinary project which originated from a chance meeting between Nick and WWTW's Founder & CEO, Ed Parker.
The project started two years ago, building homes for veterans and revitalising a community.
Once a dilapidated street on the outskirts of Manchester, the street is now home to some ex-servicemen and women who initially struggled with the transition back into civvy-life after leaving the Armed Forces.
https://www.youtube.com/watch?v=1fihCdbJqrc
Walking With The Wounded's hub on the street was built as a result of the project to support those vulnerable and hard to reach ex-servicemen and women in the region and beyond who have struggled most since leaving the Armed Forces. Some of them have been homeless, some have been in police custody and many have mental health difficulties. For many ex-servicemen and women, employment is a key factor in regaining their independence.
As well as providing an office for our North West team, the charity also has a training residence called Sherpa House. The house provides temporary accommodation to ex-servicemen and women during their vital pathway back to work.
The impact that Walking With The Wounded's presence has had on the street is remarkable. This year alone the Manchester hub has supported over 139 veterans.  What has been achieved in Manchester is the first of its kind in the country and something that Walking With The Wounded hopes to replicate in other cities around the UK.
https://www.youtube.com/watch?v=PLOkrtOR0ec
Follow this link for the full story.