Forces in Mind Trust (FiMT) launched an Impact Report that showcases some of its most impactful projects from last year.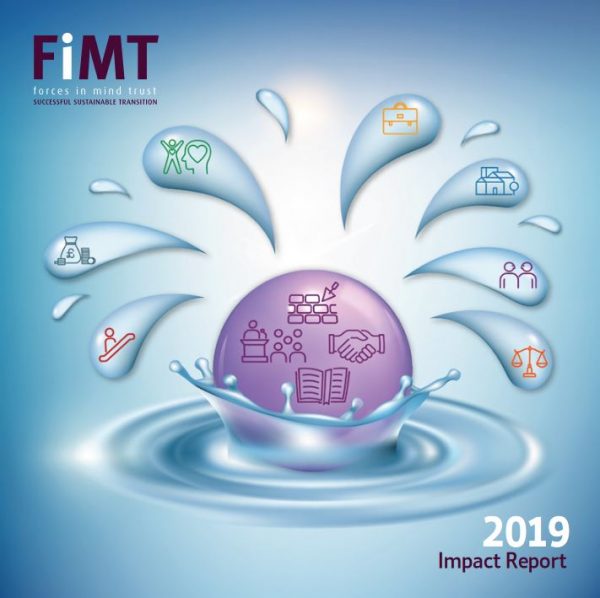 Since the registration of Forces in Mind Trust in 2012, over 140 projects have benefited from its funding and have contributed to its goal of enabling all ex-Service personnel and their families to make a successful and sustainable transition into civilian life. Of the 20 grants and commissions awarded in 2019, nine were given to projects focusing on the health of the Armed Forces Community, five to employment projects, and three were awarded under FiMT's new Enabler Programme, which provides funding to help improve the capability and capacity of the Armed Forces charities sector.
The report includes several key projects from 2019 and highlights the impact these have had on the Armed Forces Community:
Sanctions, Support and Service Leavers

.

 

This

 two-year study conducted by the University of Salford in partnership with the University of York 

is

 the first qualitative longitudinal study to examine the impact of the benefits system on ex-Service personnel and their families. As a result of the study, 

the Department for Work and Pensions

 provided an additional £5million to establish the Armed Forces Champion Network 

which is dedicated to supporting 

ex-Service personnel

 and their spouses within 

the benefits system. 

RCT of modular motion-assisted memory desensitisation and reconsolidation (3MDR) for treatment resistant PTSD

. 

This

 two-year project

 was

 awarded to Cardiff University

 

for a Randomised Control Trial (RCT) of

 a novel treatment

. The RCT showed

 promising results 

for ex-Service personnel with treatment-resistant PTSD

 with many participants reporting improvements in their condition. 

Cobseo

 Emerging Leader Programme

. 

T

h

is

 six-month programme trained 21 emerging leaders from Armed Forces charities, improving the sector's effectiveness, and ultimately enhancing the outcomes for beneficiaries.
Air Vice–Marshal, Ray Lock CBE, Chief Executive of Forces in Mind Trust, says: 
"Reflecting on our achievements from 2019 whilst we navigate the COVID-19 crisis of 2020, reinforces the importance of FiMT's work. Effecting positive change in the realms of policy and practice is never a quick endeavour, especially when it is underpinned by rigorous evidence-based research, but it is great that we are now seeing the real impact of the projects and research we fund.  
"During 2020 and beyond we will continue to invest in projects where we know our work can achieve the biggest impact. The post-pandemic environment will present a number of challenges to the Armed Forces Community but it will also present opportunities. We are confident that our collaborative approach will continue to influence policy and improve the lives of ex-Service personnel and their families across the country."  
Hans Pung, Chairman of Forces in Mind Trust, says:
"2019 has been another excellent year for Forces in Mind Trust as we have been able to successfully generate the evidence base and research that are used to support members of the ex-Service Community to successfully and sustainably transition into civilian life. 
"The Board is committed to increasing our focus on influencing, convening, thought leadership and capacity building, and we have made some excellent progress in 2019. Only in this way will we maximise the impact and fulfil the potential of our endowment from the National Lottery Community Fund."