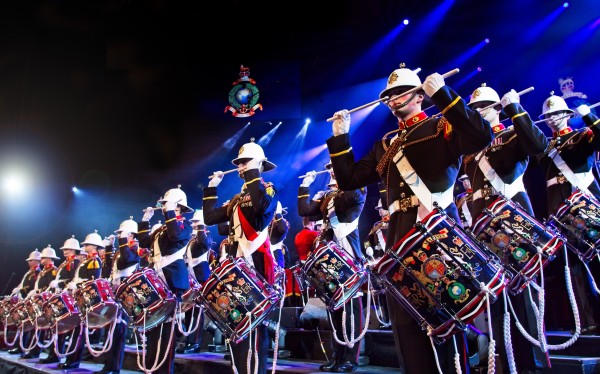 The Mountbatten Festival of Music 2018 will air exclusively on Forces TV on Easter Sunday, 1st April, at 15:00 (UKT).
As the flagship event for the Massed Bands of Her Majesty's Royal Marines, the show is produced, directed and performed by the Band Service to raise funds for and awareness of The Royal Marines Charity.
The concert showcases the versatility of some of the world's top military musicians, buglers and soloists, as they perform popular music and favourites from the big screen, to traditional marches.
For the first time, Forces TV viewers will also experience the visual impact and full pageantry of the Festival, as dramatic lighting effects and video footage complement the magnificence of the Massed Bands.
His Royal Highness Prince Harry also attended the 2018 festival, as it was his first official outing as Captain General Royal Marines after succeeding the role from the Duke of Edinburgh.
Watch Forces TV on Sky 264, Virgin 277, Freesat 165, Freeview/YouView 96 and on BFBS TV Channel 09.
Note to Editors:
Forces Network is part of the Services Sound & Vision Corporation (SSVC), a military charity that informs, entertains, connects and champions the Armed Forces. SSVC also includes:
FORCES RADIO BFBS
FORCES TELEVISION BFBS
FORCES TV
FORCES TECHNOLOGY BFBS
FORCES LIVE EVENTS (CSE)
FORCES CINEMAS
FORCES MEDIA ACADEMY
FORCES NEWS
FORCES SPORT
GURKHA RADIO BFBS
SSVC TRAINING
SSVC WELFARE
SSVC MEDIA INNOVATIONS
/ENDS