The Defence Medical Welfare Service (DMWS); had the pleasure of welcoming General the Lord Dannatt GCB CBE MC DL, to our HQ offices in Andover to meet with our team and hear some of the recent thought-provoking and challenging case studies ou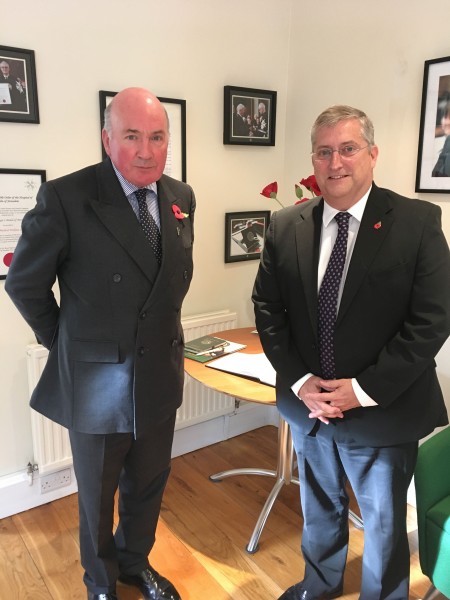 r Welfare Officers have supported.
A soldier for forty years, Richard Dannatt concluded his military career as Chief of the General Staff – the professional head of the British Army. Since retiring from active duty in 2009, he was Constable of the Tower of London until July 2016, became an independent member of the House of Lords in 2011 and holds the position of Patron of the Veterans Covenant Hospital Alliance (VCHA).
To mark the Charity's 75th anniversary year, DMWS is hosting a number of key individuals and a series of events around the UK, with the objective to increase awareness and understanding of the professional welfare service the organisation has been providing to the Armed Forces community since 1943.
General Dannatt continues to champion the Armed Forces Community and DMWS are grateful for the opportunity to relay the real impact of the charity's work and plans for the future.
Paul Gaffney, CEO of DMWS said: "I'm very proud of our welfare officers and the work they do, primarily in hospitals, both in the UK and overseas."
"Being given the opportunity to brief General Dannatt on our work, helps to ensure that the excellent welfare support we provide is recognised at a senior level across the Military."
For information please visit: www.dmws.org.uk