In the run up to Seafarers Awareness Week, 24-30 June, primary school children are learning that bananas are only available in the UK thanks to ships and seafarers.
Seafarers UK, the charity that coordinates and promotes Seafarers Awareness Week, has partnered with leading fruit importer Fyffes to provide free educational resources for 24,000 schools.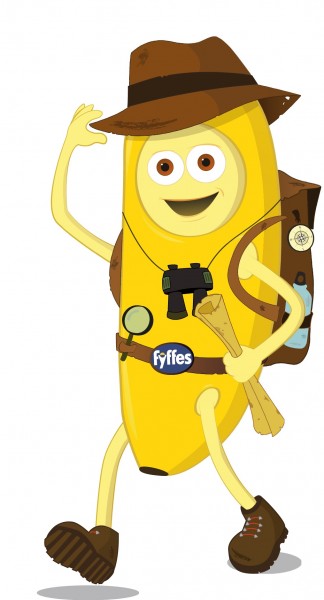 'The Journey of the Banana' materials show how cartoon character Freddy Fyffes travels by ship from a farm faraway to UK greengrocers and super markets. On his trip, Freddy meets a ship's Master, Chief Engineer and Deckhand.
The story is intended to encourage children and their parents, teachers too, to think about the maritime world and how 95% of UK imports come by sea.
Children are also being encouraged to dress up in nautically-inspired costumes during Seafarers Awareness Week, with photos entered into a draw to win cash prizes and a shipment of free bananas!
Nick Harvey, Campaigns Manager at Seafarers UK said: 'We are delighted to be working with Fyffes. Engaging with schools is a vital part of our Seafarers Awareness Week campaign, as most children have no idea that the UK as an island nation depends on seafarers and shipping for our wellbeing and prosperity.'
For more information on the Seafarers Awareness Week schools campaign visit www.seafarersweek.uk/schools
-Ends-
Illustrations
Cartoon character Freddy Fyffes
'The Journey of the Banana' A4 Sheet
Seafarers Awareness Week 2017 Branding
Media Enquiries
For further information, interviews and features please contact: Katherine Winfield, Communications Executive, Jeanius Consulting Ltd, Phone 01908 272853, email katherine@jeaniusconsulting.com
Nick Harvey, Campaigns Manager, Seafarers UK, Phone 020 7932 5969, email nick.harvey@seafarers.uk