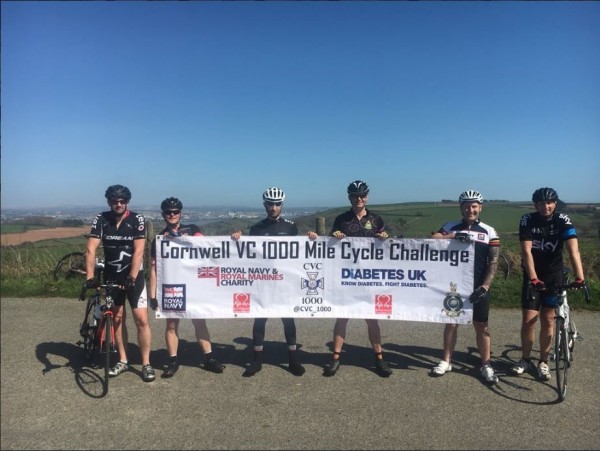 Serving members of the Royal Navy and Royal Marines will undertake an arduous 1,000 mile cycle to honour the memory of Jack 'Boy' Cornwell, who died at 16 years-old during the Battle of Jutland.
A group of nine sailors and marines will set off on the VC 1000 Mile Challenge from HMS Vivid on Saturday 12th May and will complete their journey at HMS Raleigh on the 24th May.
The challenging 1,000 mile route will honour the memory of the WWI naval hero Jack 'Boy' Cornwell, while raising money for three British charities.
Born in the East End of London more than a century ago, Jack Cornwell signed up to the Royal Navy at 15 years-old and joined as a Boy Seaman First Class. During the 72-hour barrage at the Battle of Jutland, he stayed at his gun post despite being critically injured. He later died at a hospital in Grimsby. His bravery earned him the Victoria Cross– the youngest recipient of the award throughout WW1.
Money raised throughout the journey will be partially donated to the principal charity of the Royal Navy – the Royal Navy and Royal Marines Charity (RNRMC). Over the last ten years, the RNRMC has distributed over £55 million to ensure that those in the naval service who need support after injury, bereavement or illness, whether serving or veterans, receive the help they require. From Junior Rates to Officers, Families to Older Age Veterans, the RNRMC supports the entire fleet, for life.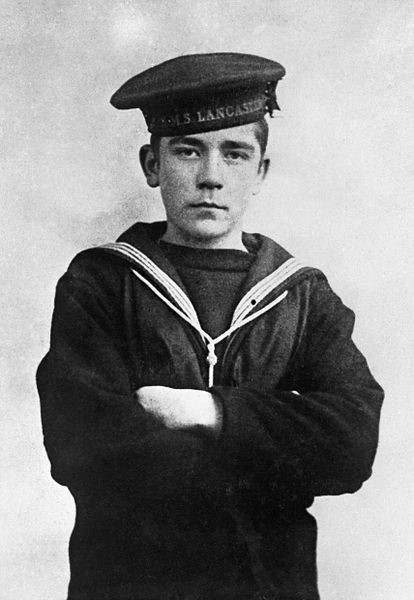 The group from HMS Raleigh will visit key locations associated with Jack, such as; Beachley Barracks in Chepstow, Somme Barracks in Sheffield, RAF Wittering in Peterborough and Permanent Joint Headquarters in London.
Discussing the challenge ahead, SGT James Hyde said: "Our training is going really well. Any help received will be pivotal in enabling us to achieve this epic 1000 mile challenge which we are undergoing to raise money for the 3 chosen charities."
Thanking those who have supported the team, he said: "I would like to use this opportunity to thank all of our friends and family who have shared the Just Giving page and to those who have generously donated so far. Without your kind donations our saddle sores will be all for nothing!"
Director of Fundraising and Marketing at the RNRMC, Alasdair Akass, said: "This fantastic challenge is not only raising money for sailors, marines and their families, but also raising awareness of the bravery demonstrated by Boy Cornwell – one of our greatest naval heroes."
"On behalf of the RNRMC, I'd like to thank the team for taking on such a tough challenge and I wish them the very best of luck."
This year marks the 100 year centenary since the end of World War I – a conflict which saw the death of over 18 million worldwide.
To donate to VC 1000 Cycle Challenge visit https://uk.virginmoneygiving.com/fundraiser-display/showROFundraiserPage?userUrl=CVC1000&isTeam=true or to find out more about what the RNRMC do visit www.rnrmc.org.uk