Adjustment disorder is defined as a significant adverse reaction or an inability to cope in response to a significant life event or a 'stressor'.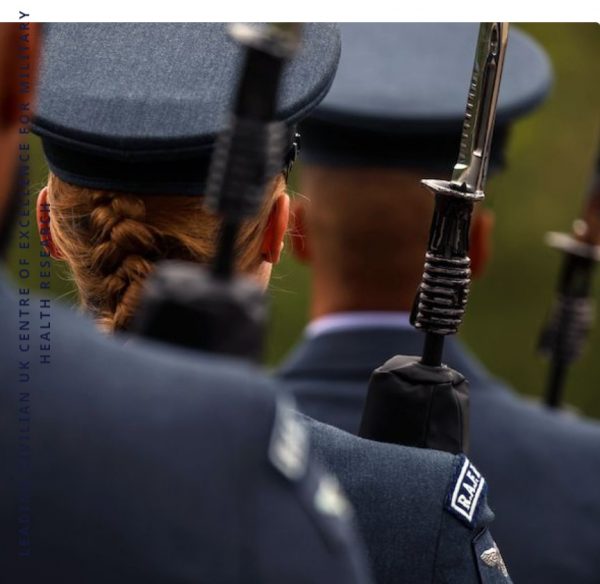 Life events such as financial difficulties, relationship breakdown and the death of a loved one can be linked to the development of adjustment disorder symptoms. Those with an adjustment disorder can experience anxiety, worry, and a negative impact on their day-to-day functioning and work performance. In a recent UK Armed Forces report, adjustment disorder was the second most assessed mental disorder (0.6%) behind depressive episode (0.7%). However, adjustment disorder does not receive the same amount of research attention compared to other 'headline' disorders such as post-traumatic stress disorder (PTSD), and specifically for the UK military population. Therefore, the current PhD project aims to develop an understanding of what an adjustment disorder looks like in the UK military.
Adjustment disorder in the Armed Forces: A systematic review
As part of the PhD project, a systematic review was conducted to summarise all existing literature that has reported on adjustment disorder in any military population, from any country (see below). A literature search was conducted in December 2020 to identify research that investigated adjustment disorder in serving and ex-serving populations.
Eighty-three quantitative papers were included in the systematic review. The prevalence of adjustment disorder was higher for serving personnel (34.9%) when compared to veterans (12.8%). Childhood adversities and neuroticism were reported as risk factors for adjustment disorder and there was an increased risk of suicidal ideation for those with an adjustment disorder. Talking therapies were the most common form of treatment but no studies reported on the effectiveness.
What's next?
The results of the systematic review were used to inform additional studies to explore adjustment disorder in the UK military population in more depth. The PhD project will include the following three studies:
Study 1: Utilisation of existing KCMHR cohort study data
The King's Centre for Military Health Research (KCMHR) conducted a large-scale study to investigate the effects of deployment to Iraq on the health and well-being of UK military personnel. The study cohort has been followed across phases at three time-points, with the study currently collecting data for the fourth phase. Using the existing health and wellbeing study data, study 1 aims to (1) report prevalence estimates for probable adjustment disorder, (2) identify stressors and risk factors associated with probable adjustment disorder, and (3) compare stressors and risk factors between serving (serving and veterans) and engagement status (Regular or Reserve) sub-groups. Probable adjustment disorder will be identified using the General Health Questionnaire (GHQ-12) and sub-threshold caseness of the PTSD Checklist scale (PCL-C).
Study 2: Examining demographic characteristics and the lived experiences of UK military personnel diagnosed with an adjustment disorder
As study 1 will investigate probable adjustment disorder, study 2 strives to examine diagnosed adjustment disorders for serving UK personnel. The aim of this study is to (1) describe the socio-demographic profile of UK military personnel diagnosed with an adjustment disorder, and (2) explore the lived experiences of personnel with adjustment disorder including pre-enlistment, service experiences, onset of adjustment disorder, recovery and occupational outcomes. The study will use a mixed-methods approach and collect data through an online questionnaire and one-to-one telephone interviews.
Study 3: Adjustment disorder from the perspective of military practitioners: A qualitative study
This study has been designed to explore adjustment disorder from an alternative perspective of military clinicians and welfare support staff. Interviews will be conducted for military clinicians and welfare support staff to provide their professional opinion and experience with adjustment disorder. Conducting these interviews will contribute to providing a 360 view of adjustment disorder from the patient's point-of-view and military professionals who provide support for adjustment disorder.
Why is this PhD project important?
Since there is limited research in this area, conducting this project will begin to create a profile of what adjustment disorder looks like in the UK military population and this work will provide foundational knowledge for adjustment disorder in this occupational group. Adjustment disorder has been linked to hazardous behaviours including suicide and substance misuse. We hope by conducting this research there will be more recognition and awareness of adjustment disorders and encourage future research into this topic.
How to get in touch
The project will be concluding at the end of 2023. If you want to know more about the project, please get in touch with PhD student Amber McKenzie.