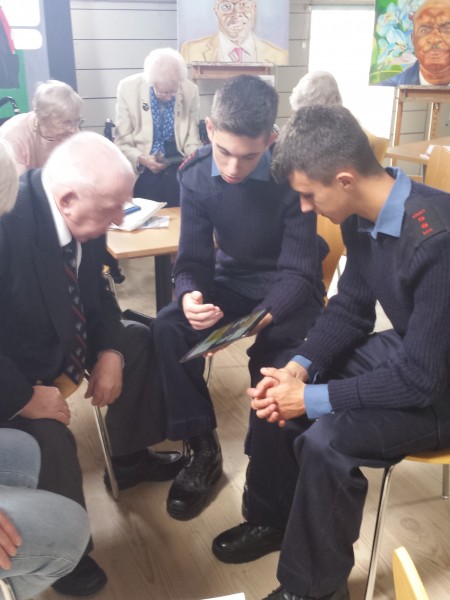 Project Semaphore, is an RNA initiative funded by the Aged Veterans Fund, to provide an iPad to address the issue of digital isolation in older Veterans which exacerbates loneliness and poverty. It is not an IT Project, it is a Project to provide friendship, support and practical help. With the outcome of better spiritual and mental health: a recent study equated loneliness in the elderly to the effect of smoking 15 cigarettes a day.  
The devices have been built to our specification and include shortcuts to the RN, RNA, RMA websites as well as several pre-loaded Apps, mindful that using an IT equipment for the first time can be overwhelming, the links to the RN are familiar and help to dilute initial fears.
Older Veterans have a fear of technology, they feel overwhelmed at the idea of learning new skills, worry about their personal security and need help and support to realise the benefits of the financial savings offered online. Whilst an iPad is ideal, as it is lightweight and portable, they fear of breaking it by pushing the wrong button and therefore the support of a fellow Shipmate (or IT savvy Sea Cadet!) is key to provide reassurance and encouragement.
Age is not a barrier to learning to use an iPad for the first time: Glynne served in HMS Newfoundland and his Son often prints information about the ship from the Internet to share with his Dad. Glynne is so excited (in fact overwhelmed) that he can use his iPad to find more details and pictures of the ship and maybe reconnect with some old Shipmates…Glynne is 92 years old!
We are an online society: digitally isolated Veterans are invisible and blind to this world. Facetime and Skype provide a window on the world, and it is a joy to watch arthritic fingers getting to grips with the concept of a touch screen.