The RAF Benevolent Fund has announced the shortlist of nominees for its annual awards, which will take place on 27 April 2023.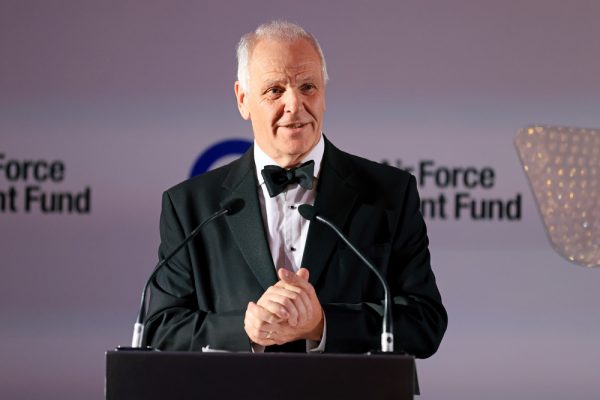 Members of the public were invited to make their nominations earlier this year via the Fund's website and the shortlist was finalised by a panel of judges.
The Fund's annual awards ceremony is an important opportunity for the charity to acknowledge, celebrate and thank all our supporters. From RAF personnel, veterans and non-serving supporters tirelessly fundraising, to those delivering our welfare services on the ground, these efforts are key to ensuring that the Fund can continue supporting the whole of the RAF Family for years to come.
Air Vice-Marshal Chris Elliot, Chief Executive at the RAF Benevolent Fund, said:
"The Fund's annual awards ceremony is an integral event in our calendar and allows the opportunity to come together and celebrate the efforts of the Fund's supporters and commitment to our cause.

"We would be unable to carry out our life-changing work without the significant support from these dedicated groups and individuals, so I'd like to extend my thanks and congratulations to every one of this year's nominees."
The awards recognise fundraising and welfare work that took place during 2022. The full list of shortlisted nominees is below.
Above and Beyond
Julie Corbett
Harriet Corner
Sergeant Andrew Merrett
Airplay Project of the Year
MOD Boscombe Down
RAF Scampton
RAF Wittering
Air Training Corps or University Air Squadron of the Year
282 (East Ham)
East of Scotland Universities Squadron
University of London Air Squadron
Fundraising Team of the Year
1ACC Mount Olympus
Team 54
The April Fools' Club
Outstanding Support from an Organisation
Thales Charitable Trust
BAE Systems
Inter Livery Target Rifle Shoot
RAF Station of the Year
RAF Cranwell
RAF Coningsby
RAF Waddington
RAF Stations Challenge Cup
JHC FS Aldergrove
RAF Scampton
RAF Waddington
Volunteer Caseworker of the Year
Hugh Mulligan
Alan Roberts
Amy Scott
The RAF Benevolent Fund is the RAF's leading welfare charity, providing practical, financial, and emotional support to RAF personnel, veterans, and their partners and dependants. If you know a member of the RAF Family in need, please go to rafbf.org to find out how the Fund could help.