In this fourth and final article published in our COVID-19 series, we consider the impacts of the pandemic on health habits and behaviours.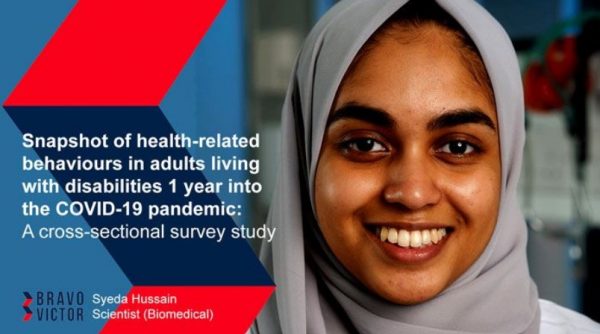 The article takes a snapshot look at 123 UK adults with disabilities and with no disabilities in March 2021- 1 year into the pandemic. Our findings show that those living with disabilities were more likely to report that they had been self-isolating for prolonged periods of time, not exercising at all, and not eating as much as they should.
This raises concerns for the health and well-being of individuals with disabilities. However, promisingly, it was also found that smoking was not prevalent within the whole study sample, and the majority of the sample reported having healthy diets (eating fruit and vegetables, and breakfast daily on or most days). In addition, there were no statistically significant differences found between the groups for alcohol consumption. Despite concerns about the disproportionate impact of the COVID-19 pandemic on people with disabilities, this study instead shows a mixed picture.