The judging process for the 2022 Soldiering On Awards has concluded and the excitement is building towards Saturday 25 June when this year's finalists are officially announced! 25 June is of course Armed Forces Day – a fitting date to celebrate the very best of our amazing military community.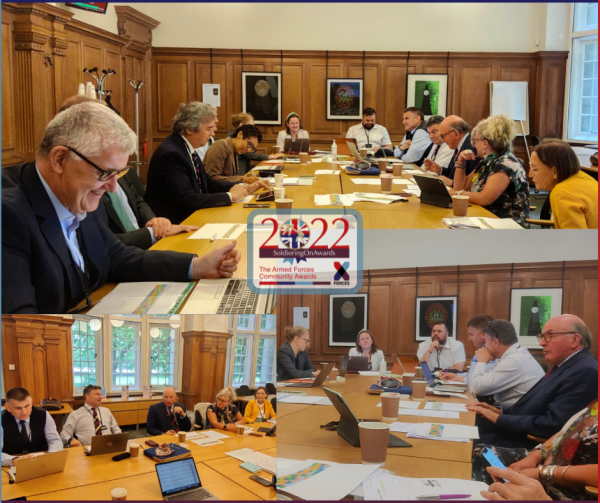 The Soldiering On Awards Independent Judging Panel convened on Thursday 26th May to complete the shortlist of finalists, and we have it on good authority that there were spirited discussions as well as free and frank exchanges of views – needless to say we eagerly await the results of their deliberations!
The Awards are an annual opportunity for the Armed Forces Community to come together and celebrate excellence, enduring commitment, and outstanding achievement. In these challenging times it is more important than ever that we take the time to recognise extraordinary people doing extraordinary things.
Meet the judges at https://soldieringon.org/2022-independent-judging-panel/ and stay up-to-date with all things Awards-related via the hashtag #SoldieringOnAwards on social media.