The 2023 Soldiering On Awards Lifetime Achievement Award, in partnership with Oracle, honours a person whose lifetime of dedicated service has provided a significant contribution in support of the Armed Forces community.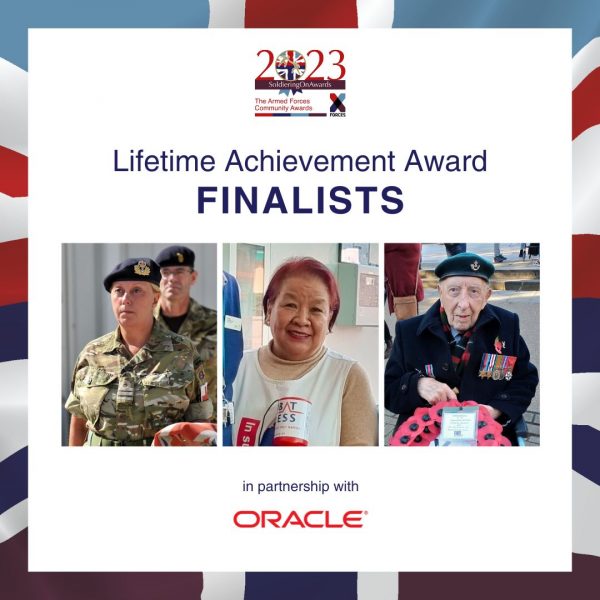 Meet the finalists:
Captain Carol Betteridge joined the Queen Alexandra's Royal Naval Nursing Service in 1990 and was ultimately appointed as the Commanding Officer of the Hospital Regiment for Operation HERRICK 14. On her retirement in 2015 Carol became the first Veterans Clinical Advisor for Help for Heroes.
Khumi Burton was born in Manipur, India, in 1948. Supporting her community and charities has been a big part of Khumi's life both in India and in the UK, where she was appointed as Deputy Lieutenant of Greater Manchester in 2003 and the East Cheshire County Poppy Appeal Coordinator in 2013.
The late Reg Charles, who sadly passed away last month, served in Normandy, Belgium, The Netherlands, then in the Ardennes for the Battle of the Bulge, back into the Netherlands, into Germany for the Reischwald Forest battle, and crossed the Rhine to Hamburg just before VE Day!
Learn more about them at https://bit.ly/soa_life
Learn more about the Awards at www.soldieringon.org