Homeport is The Naval Families Federation's magazine published quarterly for Royal Naval and Royal Marines families throughout the world. The NFF is excited to present to you the Spring edition of Homeport.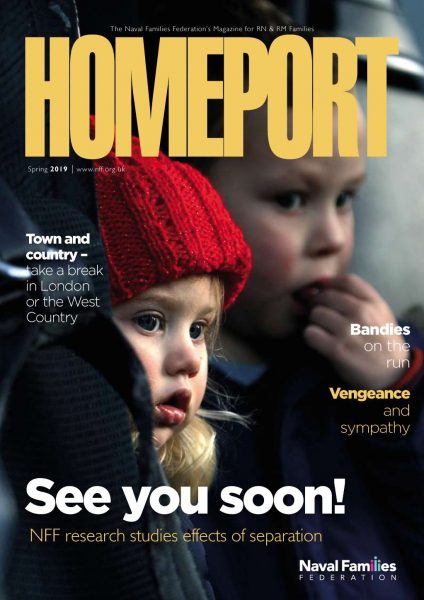 In this edition, you will find:
• Round-up of the launch of our non-operational separation study and parental absence resource
• Interview with a married couple in the Royal Marines Band Service
• The submarine captain reaching out to isolated families
• Summary on Flexible Service (which becomes law on 1st April)
• Story of the upcoming co-working hub in Helensburgh
• Updates and news affecting our Naval Service personnel and their family members
• And MUCH more!
Read online here, or to subscribe here.