On 20 July at 1300, the University of Chester will be launching a new report, Where Are All the Veterans? – Increasing Veteran Registration in Primary Healthcare.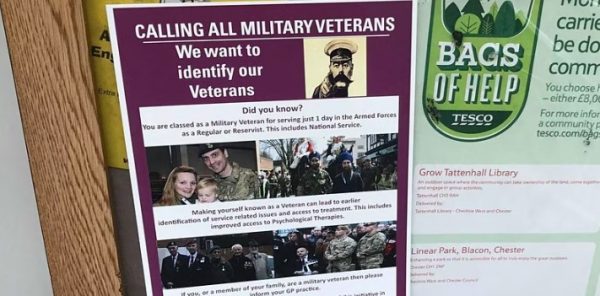 This research sheds light on what encourages ex-Service personnel to notify Primary Healthcare staff of their Armed Forces status or register with a GP and to understand the motivators or barriers leading to not notifying their veteran status.
To attend the online launch, register here.