All too many veterans find leaving the Armed Forces, and returning to civvy street, a huge struggle due to physical injuries and mental health issues.  This may result in homelessness, unemployment, family breakdown, and a dramatic deterioration in their well-being. The Veterans' Foundation is a charity that was created to raise funds for military-related charities and other organisations that do excellent and effective work in helping veterans in need.  This Heropreneurs Award category seeks to recognise an individual in civvy street, or a business, that has given outstanding help to such veterans.
Nominees of the Veterans' Foundation Award must be an individual who is a civilian (not necessarily from a military background), a former member of the Armed Services, or a UK business.  The winner of this Award will receive the prize of a grant of £10,000 from the Veterans' Foundation to be given to the charity that the winner runs or works for, or the charity of their choice provided that it helps Armed Forces' people in need and is approved by the Board of the Veterans' Foundation.
The Heropreneurs Awards is a new initiative created to celebrate the achievements of ex-Armed Forces personnel in business.  It is run by Heropreneurs, a charity created in 2009, that helps ex-Armed Forces personnel and their dependants on the road to creating their own businesses.  The Awards are run in association with The Telegraph and the Warwick Business School, and with support from the Ministry of Defence.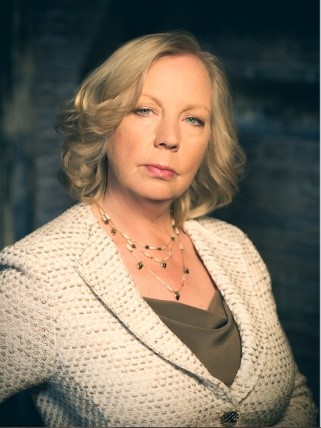 "I am delighted to be joining the judging panel for the Heropreneurs Awards and to witness  first-hand the entrepreneurial spirit that exists within the Armed Forces Community."
Deborah Meaden
The Judges for the Heropreneurs Awards are all exceptional people who have been recruited from the world of business, politics and the Armed Forces.  Chaired by General Sir John McColl KCB CBE DSO, the Judges include Paddy Ashdown, Major General Andrew Pringle CB CBE, Lieutenant General Sir Andrew Gregory KBE CB (Controller, SSAFA), Chris Weston (CEO – Aggreko plc), Andrew Brode (Chairman – RWS Holdings plc), Rear Admiral Alex Burton (CEO – EWaterPay), Emma Jones (Founder – Enterprise Nation), and Emma Willis  MBE DL (Founder – Style for Soldiers).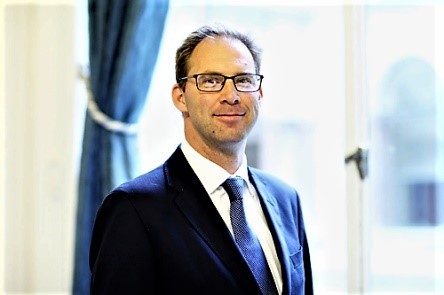 "Many people have left the Armed Forces and created their own successful businesses. I am delighted to have been invited to attend the Heropreneurs Awards and to join people from the worlds of business and the Armed Forces in celebrating these achievements."
Rt. Hon. Tobias Ellwood, MP, Under Secretary of State at the Ministry of Defence
A total of eight Awards will be made in the following categories:
Business Leader of the Year                     Employer of the Year
Entrepreneur of the Year                         Heropreneur of the Year
Military Partner of the Year                    Start-Up of the Year
Veterans' Foundation Award                  The Warwick Business School Award
Heropreneurs are thrilled that the Warwick Business School recognise the importance of supporting the Armed Forces Community with their generous support of a full MBA bursary for the winner of the WBS Award, worth in the region of £45,000. Heropreneurs believes that an MBA at WBS transforms ambitious and talented individuals into entrepreneurial, creative and effective leaders.
If you would like to apply for any of these award categories please go to the Heropreneurs website where full descriptions and nomination forms for each category can be found. There is no charge to enter the Awards or for shortlisted finalists to attend the Awards dinner. The deadline for applications to the Awards is Friday 1 June 2018.
The Awards ceremony will be hosted by broadcaster and journalist, Naga Munchetty: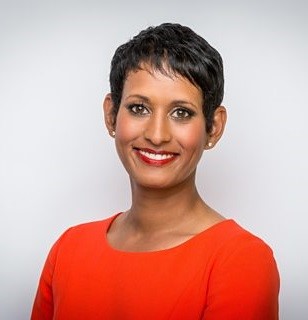 "I am delighted to support Heropreneurs by presenting their inaugural awards at the Plaisterers' Hall on 14 November. The ethos of Heropreneurs and their way of supporting the military community is inspiring." Naga Munchetty 
ENDS
For more information contact: Amanda Rayner, Head of Events, 01494 671332 amanda@heropreneurs.co.uk  
Peter Mountford, Chairman, Heropreneurs, Head of Events, 07774 842761, peter@heropreneurs.co.uk
For further information about sponsorship packages please contact: Liz Parker, Abbot's Consultants Ltd. Tel: 07415 127 068, lizparker@abbotsconsultants.com
Note about Heropreneurs
Heropreneurs is registered charity number 1136671, and a member of Cobseo, that was formed 9 years ago to help anyone from the Armed Forces, or their dependants, who wish to start a business or who have created their own business but need strategic help. Heropreneurs runs a free Mentoring Programme that anyone who has served in the Armed Forces can apply to join.  Mentors are very carefully chosen and are all successful entrepreneurs or business people who give their time entirely for free.  Heropreneurs does not promote entrepreneurship for the sake of it, as 50% of new start-ups fail in their first 4 years, and takes a highly responsible and ethical approach to the help that it gives.  Heropreneurs does not employ a CEO, has no offices, and is run by volunteers who willingly give their time for free and who receive no financial benefit from their involvement.