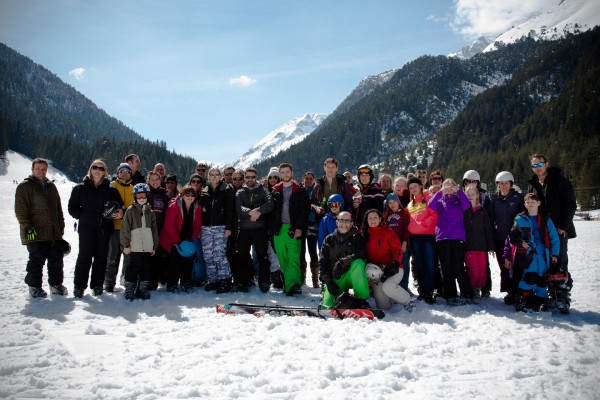 Today is an exciting day for us at Give Us Time as our families have just arrived in Bulgaria for our annual trip to the amazing Balkan Jewel Resort.
This donation of time is allowing us to send over 100 individuals on a holiday of a lifetime which will enable them to take time out from the stresses of military life and reconnect as family units. This will be the first year that amongst other regiments the 4 Armoured Medical Regiment will be joining our respite break in Bulgaria. The need of time away to rest and reconnect can be especially high for serving medical personnel, considering they were specifically mentioned in the Defence People Mental Health & Wellbeing Strategy as being at an increased risk of suffering from PTSD symptoms and more challenging transitions. The impact of respite breaks is hugely beneficial and gives beneficiaries the opportunity to take stock of life and work through any issues and difficulties in their lives and relationships.
Chris Grech is the owner of The Balkan Jewel and was nominated for the 2018 Soldiering On Awards' International Award for his continued support of Give Us Time and military families. The Balkan Jewel is a fantastic resort with amazing facilities including skiing, snowboarding, white water rafting, golf, mountain biking, hiking and much more including a spa! We would like to once again thank the wonderful people at The Balkan Jewel Resort for their continued support.
One of the beneficiaries from last year's trip said that the trip had helped his marriage "We've been together for 26 years now, the majority of which I've spent in the Army and at this moment in time, we having a bit of a hard time, just to spend time with her and talk to her and be with her, so we can sort things out really." While another beneficiary highlighted the difference it had made with her relationship with her daughter "It's hard especially for myself being a single mum I don't get a lot of time with her on my own. So, I was away last year in Canada, she's had it tough these last 8 months, really hard, this [quality time on the respite break] is what she's not had."
We would like to wish all our families a wonderful trip that is full of rejuvenation and reconnection! We are looking forward to hearing all of their stories in due course!
Give Us Time
Give Us Time takes commercially let accommodation donated by owners of holiday groups, hotels, holiday homes and timeshares, and matches them with military families in need of rest, rehabilitation and re-connection with their families. For more information, follow this link.
If you own a commercially let property and would like to donate a holiday to a military family – follow this link to register as a host.