As the national charity of the Royal Navy and Royal Marines, the RNRMC understands that while one person joins, it's the whole family that serves. It is imperative that the families of those in the Naval Service are offered the support they need throughout life.
With Royal Navy sailors away on deployments of up to nine months at a time, the families left at home can often be effected by social isolation and a sense detachment. Families' Days are therefore vitally important to the Naval Community, as the loved ones of those serving are given the opportunity to socialise and bond with other members of the naval community.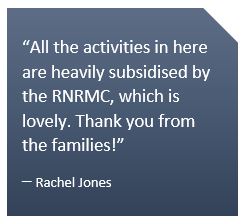 "Families Days are a thank you to the families for putting up with all the hassle during the year. A lot of our guys are out on the road during the year, they go out and do repairs and things like that, so families are left at home. This is our thank you to them." — Rachel Jones, Assistant Business Manager, 1710 Naval Air Squadron
Not only do these days offer entertainment for the children, but they often give families a vital insight into the working lives of the serving family member. In 2018, the RNRMC has distributed over £30,000 to help fund 16 Families' Days with more planned throughout the country's naval bases.
"It's excellent. It gives them an opportunity to see kind of what we do and the equipment we work on and to meet our colleagues from work. It's lovely." —— Staff Sergeant Adam Shepherd, 1710 Naval Air Squadron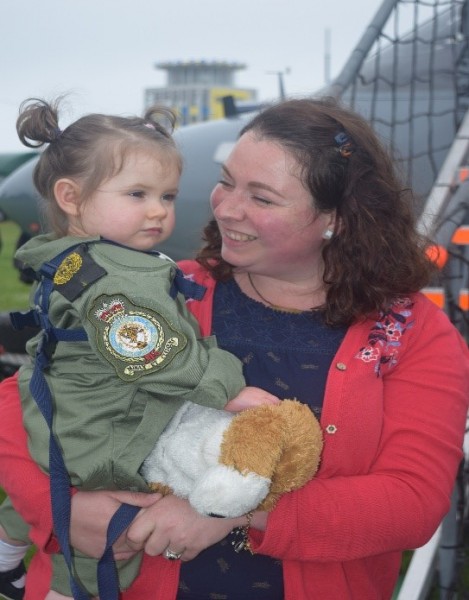 Recent successful days by HMS Heron, RNAS Yeovilton and the 1710 NAS have seen families enjoy games, various demonstrations and farm animals for the children to enjoy. Each event is catered in a different manner, bringing a many families together to bond over food, drink and fun.
"It is lovely because you get to meet all of your husband's friends and colleagues, and you get to really understand what they do. You feel a part of it because sometimes you can feel a little bit isolated when you move around. But when you come to these places, you get to see all the fun aspects, meet everyone and feel part of the family"          — Marie-Louise Shepherd, Ex-Royal Signals, Wife and Mother.
To apply for your unit or bases Families Day, please visit: https://www.rnrmc.org.uk/Pages/FAQs/Category/amenitiesunder5000  or call 02393871520