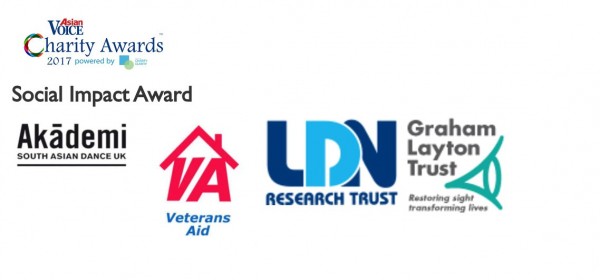 Veterans Aid has been shortlisted for a prestigious award.
The 85-year-old charity for veterans in crisis is in the running for the Asian Voice Social Impact Award, which recognises  organisations for the social impact they have created and their contribution to society.
CEO Dr Hugh Milroy said, "We were delighted to learn of our selection. Veterans Aid is proud of its commitment to the ex-service and wider community; our unique Welfare to Wellbeing pathway has helped hundreds of ex-servicemen and women get their lives back on track after major life crises. Our holistic and collaborative approach to tackling what many veterans regard as insurmountable problems has had measurable impact and it's wonderful to see it acknowledged in this way."
Also shortlisted in the category are Akademi South Asian Dance and The Graham Layton Trust.
The Asian Voice Charity Awards, powered by Charity Clarity, are not only about charities that seek to solve the most pressing social issues of our time in Britain and globally, but also for those that seek to innovate and strive for excellence and whose success is judged by their end results.
Veterans Aid offers immediate practical support to veterans in crisis regardless of age, ethnicity, gender, orientation, rank or length or service. In 2016 it provided 22,000 nights of accommodation, welcomed 411 new clients, sustainably homed 154 veterans, put 72 onto training courses and 62 into work or on placements.
A successful campaigner for the rights of Foreign & Commonwealth service personnel, Veterans Aid has dealt with clients of 67 nationalities since 2007. In 2012 and 2014 the charity's intense campaigning to prevent former soldiers in the British Army being deported for minor misdemeanours effected changes in the law.
*The Awards ceremony 2017 will take place on Friday 19th May, 2017 from 6.30pm – 10.00pm at the Park Lane Hilton, London.
ENDS
EDITORS NOTE: For further information about Veterans Aid please contact Glyn Strong on 07806 920087 or media@veterans-aid.net  See also: www.veterans-aid.net